KAWASAKI BK117 B2—ATA 6210 MAIN ROTOR BLADES ROTOR BLADE FOD. DR 611649072
After shutdown on helipad, high winds caused coasting rotor blades to hit both horizontal stabiliser fins. Primary damage was caused to foam inserts. Residue of Foam Core Inserts removed and rotorcraft flew back to repair facility. All rectifications done IAW Kawasaki BK117 Series FMS 11-7. Horizontal Stabiliser Fins were replaced with serviceable items.
SIKORSKY S92 A—ATA 6320 MAIN ROTOR GEARBOX PUMP WORN. DR 611649087
During 375-hour inspection, rotary power driven MGB lubrication pump found with lug cracked. Pump replaced.
KAWASAKI BK117 B2—ATA 2560 EMERGENCY EQUIPMENT SYSTEM HOIST BAR FAILED. DR 611649088
Winch failed to wind up with no load. Upon investigation, after attempts to reset the system, a visual inspection revealed the cable had jumped over itself. Hoist operations cancelled, cable was manually retrieved and the helicopter located back to the maintenance base. Hoist was subsequently removed and sent to the last overhaul facility for investigation.
EUROCOPTER EC130 B4—ATA 3200 LANDING GEAR SYSTEM BRACKET CRACKED. DR 611649095
Both the left and right aircraft skid steps have fittings on the rear portion of the steps. These were removed for painting and de-riveted from step. Both the left and right steps were found with fine line cracks. Cracking seems consistent with possible over-torque of the attachment bolt. This is an information only defect. New attachment bracket will be sourced from the OEM and fitted.
BELL 206 B—ATA 2435 STARTER-GENERATOR GENERATOR BURNT OUT. DR 611649121
Generator warning displayed, followed by smoke in cabin. Starter/Gen Cable Assembly to be replaced as moisture and age led to insulation deterioration on Kapton wiring. Arcing and short circuit in cockpit resulted.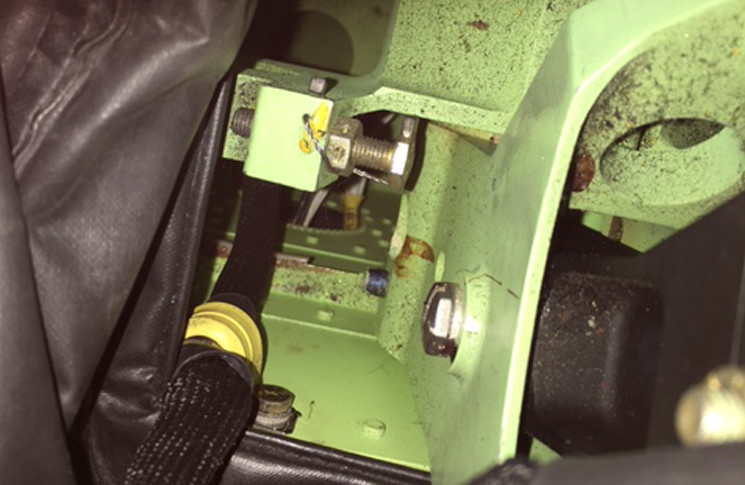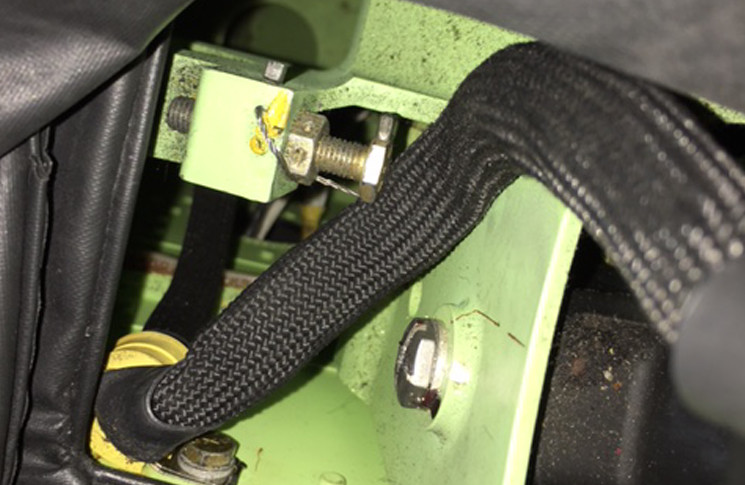 SIKORSKY S92 A—ATA 6797 ROTORS FLIGHT CONTROL WIRING LOOM INCORRECT FIT. DR 611649144 (photos above)
Pilot reported there was a restriction of the cyclic movement in the forward left quadrant. Engineering investigation found cyclic wiring loom prevented full throttle movement to the stop. Wiring loom rerouted to prevent restriction.
ROBINSON R22 BETA—ATA 5310 FUSELAGE MAIN, STRUCTURE WEB CRACKED. DR 611649204
Forward webbing of upper sheave found cracked in several places during 100-hour inspection.