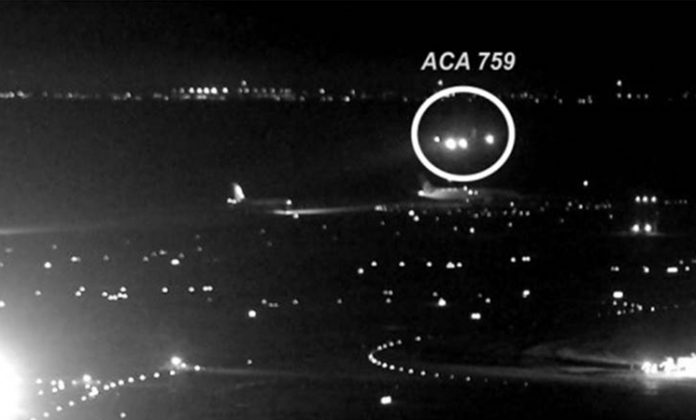 Details have emerged about the incident last month at San Francisco airport where an A320 airliner nearly landed on a taxiway that was occupied by four other airliners.
The US National Transportation Safety Board's interim report says the Air Canada A320 descended to 59 feet before a go around command took effect, and flew over two of the aircraft.
At 2355 US Pacific time, on 7 July, Air Canada flight 759 was finishing a 3600 km (1900 nm) trip from Toronto, Canada. The incident took place in night VMC. The pilot in command of the Airbus had more than 20,000 hours experience, including 4797 hours on type. The first officer had about 10,000 hours, of which about 2300 were on type.
The NTSB says the A320's flight data recorder indicates that for the final three nautical miles of the approach, flight 759 was lined up not with San Francisco's runway 28 R but with the parallel taxiway C. (runway 28 L was closed) About 300 feet and just over 1 km from the threshold the crew contacted the tower, mentioned seeing lights on the runway, and requested confirmation that the flight was cleared to land. The aircraft was too far off course to be seen by the airports surface movement radar and was not visible on its display for about 12 seconds. The controller cleared it to land on 28 R.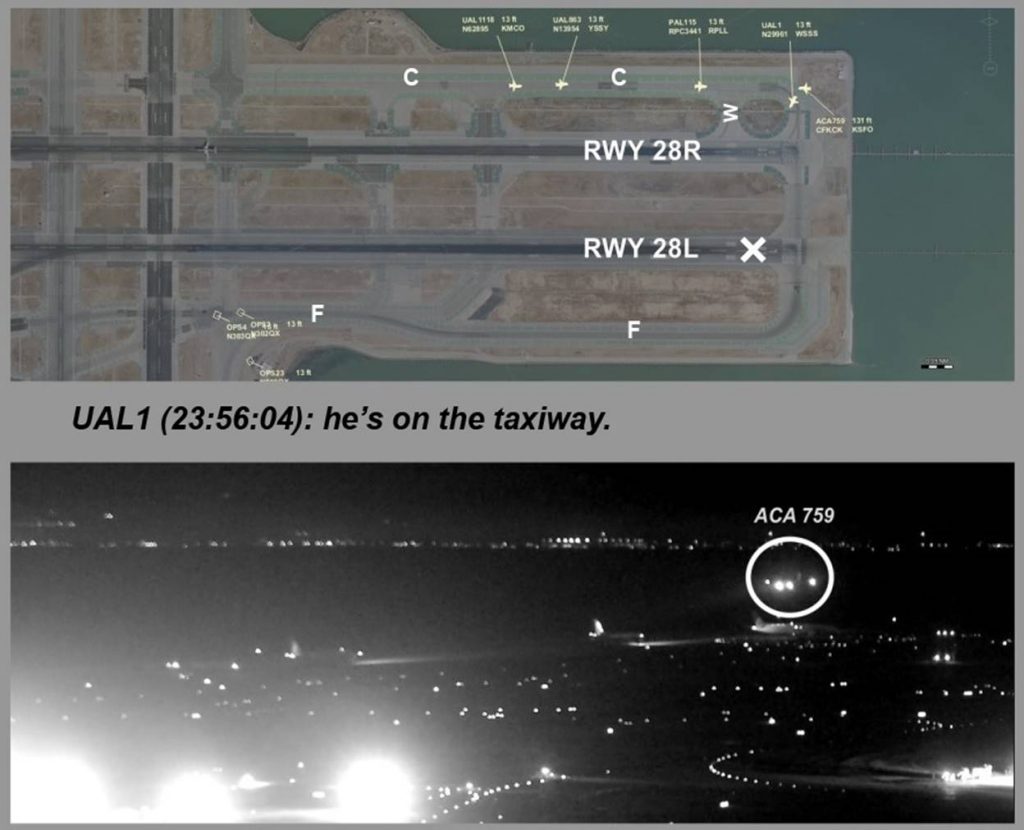 On the taxiway were two Boeing 787s, an Airbus A340 and a Boeing 737, all awaiting take-off. One of these aircraft crews broadcast that flight 759 appeared to be approaching the taxiway, another crew switched on their aircraft's landing lights. The crew of flight 749 decided to go around at 85 feet but the aircraft descended to 59 feet before climbing. Flight 759 flew over two of the aircraft on the taxiway.
The pilots of flight 759 said they had believed the lit runway on their left was runway 28 L (which was closed at the time) and that they had been approaching runway 28R.
The NTSB says 'no conclusions regarding the cause of the incident should be made from this preliminary information.'
'Additional information will be released as warranted,' it says.