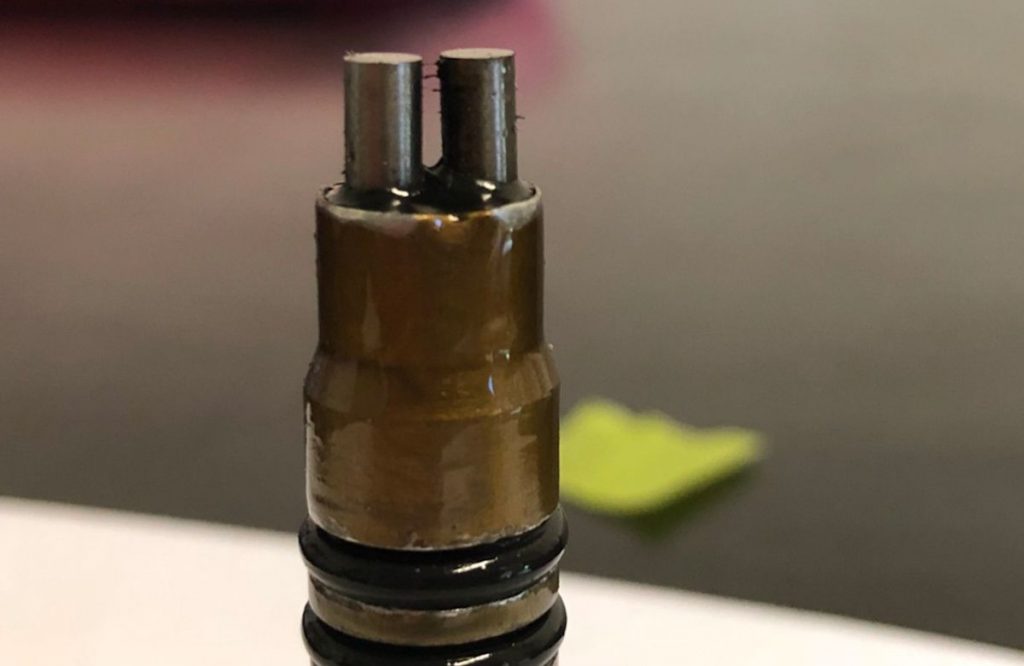 PRATT AND WHITNEY PT6T 3DF–ATA 7261 TURBINE ENGINE OIL SYSTEM–CHIP DETECTOR–Chip detector light ON. DR 611851474 (image above)
After departure, #2 engine chip light illuminated. A PAN was called and aircraft returned to base with the #2 engine at idle. Engineering investigation found minor (insignificant) debris on the engine chip plug. The engine chip detector was cleaned and the aircraft returned to service.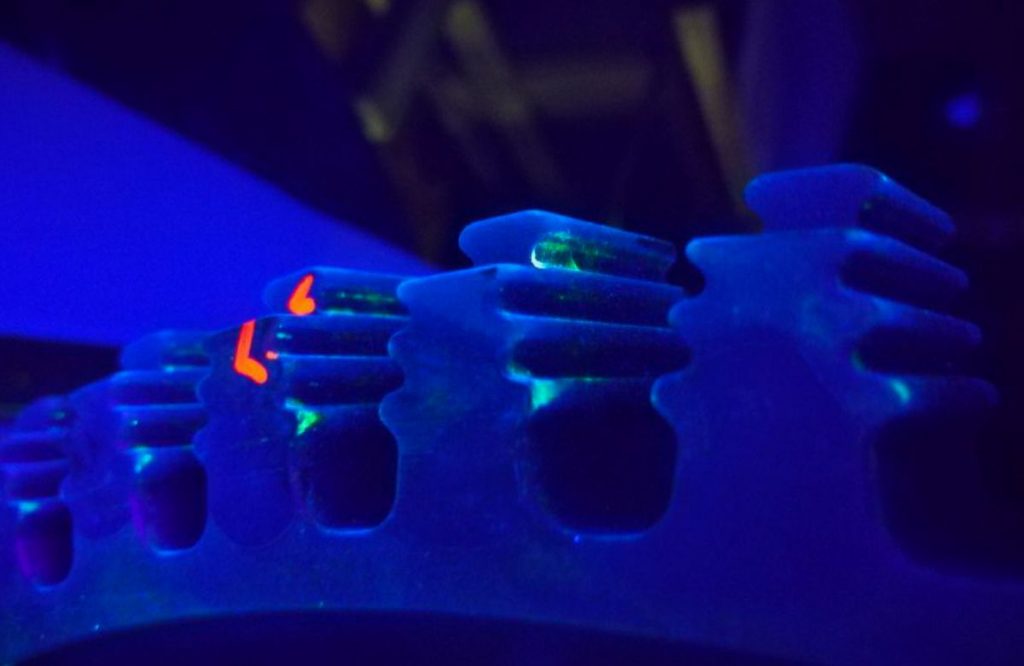 IAE V2527 A5–ATA 7250 TURBINE ENGINE TURBINE SECTION–HUB–CRACKED. DR 611851487 (image above)
During FPI of HPT stage 1 Hub P/N: 2A5001, cracks found on multiple fir-tree slots. The maximum length is 10.0 mm. Hub will be rejected and returned to IAE for investigation.
PRATT AND WHITNEY PW150 A–ATA 7261 TURBINE ENGINE OIL SYSTEM–BLEED AIR–CONTAMINATED. DR 611851502
Strong oil smell when bleeds selected. After take-off, it was sensed as dirty sock smell in flight. One passenger in rear of cabin reported oil smell though. Borescope inspection c/o IAW FIM Task 71-00-00-810-817, revealed oil stain around #5 bearing scavenge tube in the gas generator case and stains at the bottom on the LP compressor case. Engine change decided.
GENERAL ELECTRIC CT7 5A2–ATA 7810 ENGINE COLLECTOR/TAILPIPE/NOZZLE–EXHAUST PIPE–OVERHEATED. DR 611851535
Left 'tailpipe hot' light came on shortly after start. Engine was shutdown IAW QRH and ECCL. After subsequent power up, light remained on with master warning illuminated/chiming. Inlet/outlet inspection revealed no damage to left engine tailpipe. Max ITT observed @ 745 degree.
ROLLS ROYCE TAY650 65015–ATA 7200 ENGINE (TURBINE/TURBOPROP)–Blades–CRACKED. DR 611851564
During engine ground run at max power for troubleshooting, loud noise observed coupled with loss in power. At this time, thrust levers were fully forward. Parameters noted after loud noise were EPR 1.23, TGT 707, N1 59.6% and N2 102.5%. Inlet/outlet inspection satisfactory. Troubleshooting and subsequent borescope inspection revealed 5 blades cracked with pieces missing. Engine has been removed from service. Investigation is continuing.
ROLLS ROYCE TAY650 65015–ATA 7230 TURBINE ENGINE COMPRESSOR SECTION–N2–Hi Vibes. DR 611851565
Passing about 4000 ft., engine #1 N2 hi vibration alert appeared. Engine has been removed from service.
IAE V2527 A5–ATA 7261 TURBINE ENGINE OIL SYSTEM–Bearing seal–Oil leak. DR 611851575
Crew reported wet socks smell in cabin and flight deck whilst on descent at 5000 ft, odour became stronger during taxi after landing. Engineers found leak originating from engine #1, #5 bearing compartment seal PN: 5A1696. Bleed put under MEL for continued operation.
GENERAL ELECTRIC CF6 80E1 A2–ATA 7200 ENGINE (TURBINE/TURBOPROP)–TURBINE ENGINE–metal in tail pipe. DR 611851576
During ignition test of LH engine, metal found in tail pipe. Engine declared unserviceable. Airplane transferred to base for engine change.
IAE V2527 A5–ATA 7261 TURBINE ENGINE OIL SYSTEM–Scavenge valve–SUSPECT FAULTY. DR 611851594
'ENG #2 BEARING 4 OIL SYS HIGH PRESS' ECAM on climb out. Crew completed a safe air turn back to departing base. Engineering replaced RHS engine #4 bearing compartment scavenge valve (PN: 32F0003 FIN 4006EN). High power run up satisfactory.
IAE V2527 A5–ATA 7261 TURBINE ENGINE OIL SYSTEM–LP Turbine shaft blind cap seal–Oil leak. DR 611851612
Flight crew reported pungent oil smell from FL200 down with the HPV in open position. Engineering confirmed oil smell in the FWD cabin as well as the cockpit. No external oil leaks found on engine and APU. IAW TSM, inlet cone(s) were removed, oil contamination was found on both Engine #1 and Engine #2 at this location. Maintenance is continuing.