PISTON
LYCOMING TIO540 A1A–ATA 7314 ENGINE FUEL PUMP–Fuel pump–Internally leaking. DR 611852587
Aircraft returned to base after experiencing higher than normal indicated fuel pressure of 60 PSI with boost pump switched on. Internal leak verified (diaphragm failure) by witnessing fuel coming out of the manifold pressure. Second occurrence suspect nonconforming batch of diaphragms. This failure is from a second/alternate vendor. Engine driven fuel pump replaced, aircraft returned to service.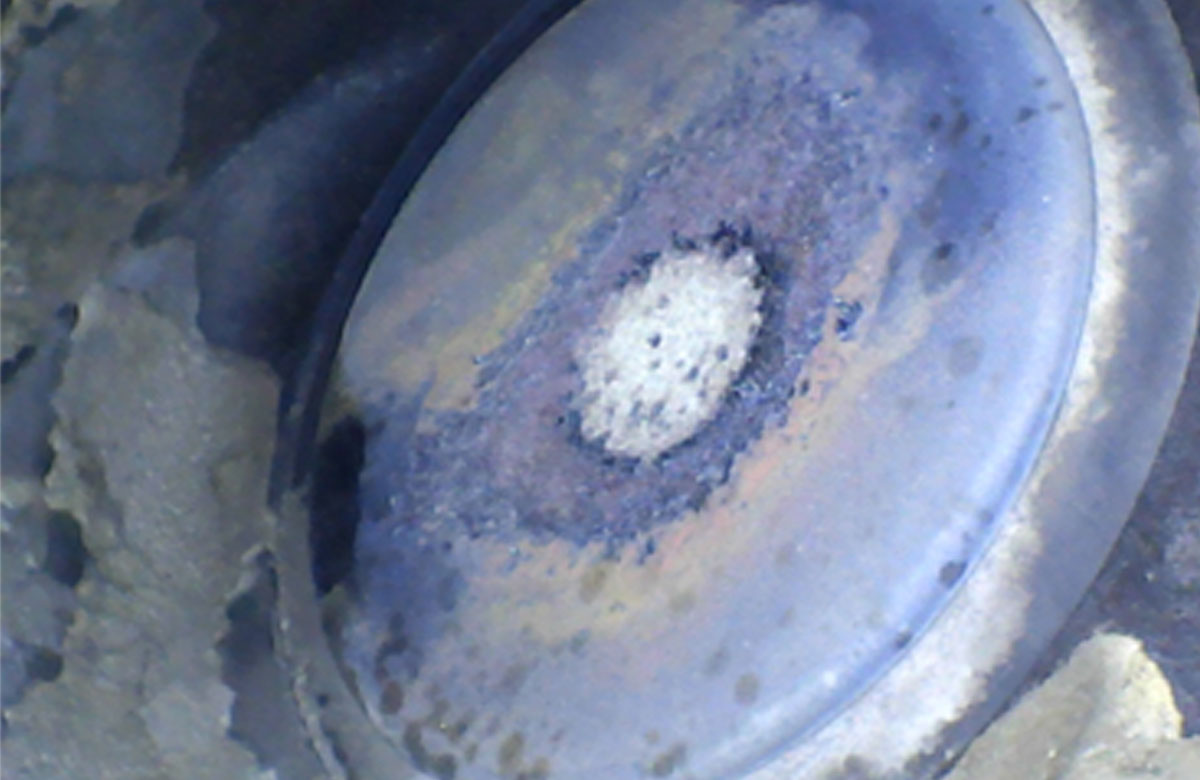 LYCOMING O320 D1A–ATA 8520 RECIPROCATING ENGINE POWER SECTION–EXHAUST VALVE–LEAKING. DR 611852595 (image above)
During routine maintenance, compression leakage was noted to be coming from exhaust valves. Avgas LL100/130 fuel could be one of the reasons as suggested in CASA AWB 84-024 issue 1. Affected cylinders removed and taken to engine shop for valve and guide maintenance or replacement as required.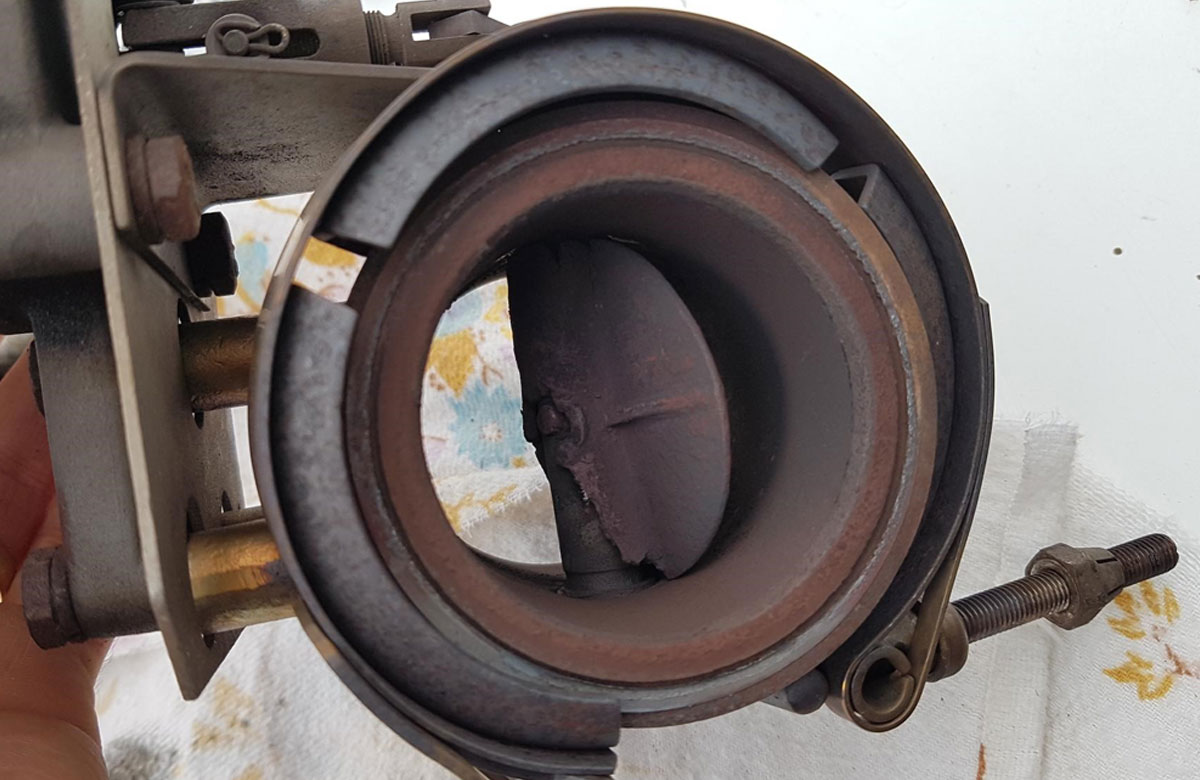 LYCOMING TIO540 J2BD–ATA 8120 EXHAUST TURBOCHARGER–WASTE GATE–DAMAGED. DR 611852605 (image above)
Abnormal engine indications noted in flight. Wastegate butterfly found damaged and loose on shaft. Wastegate assembly replaced.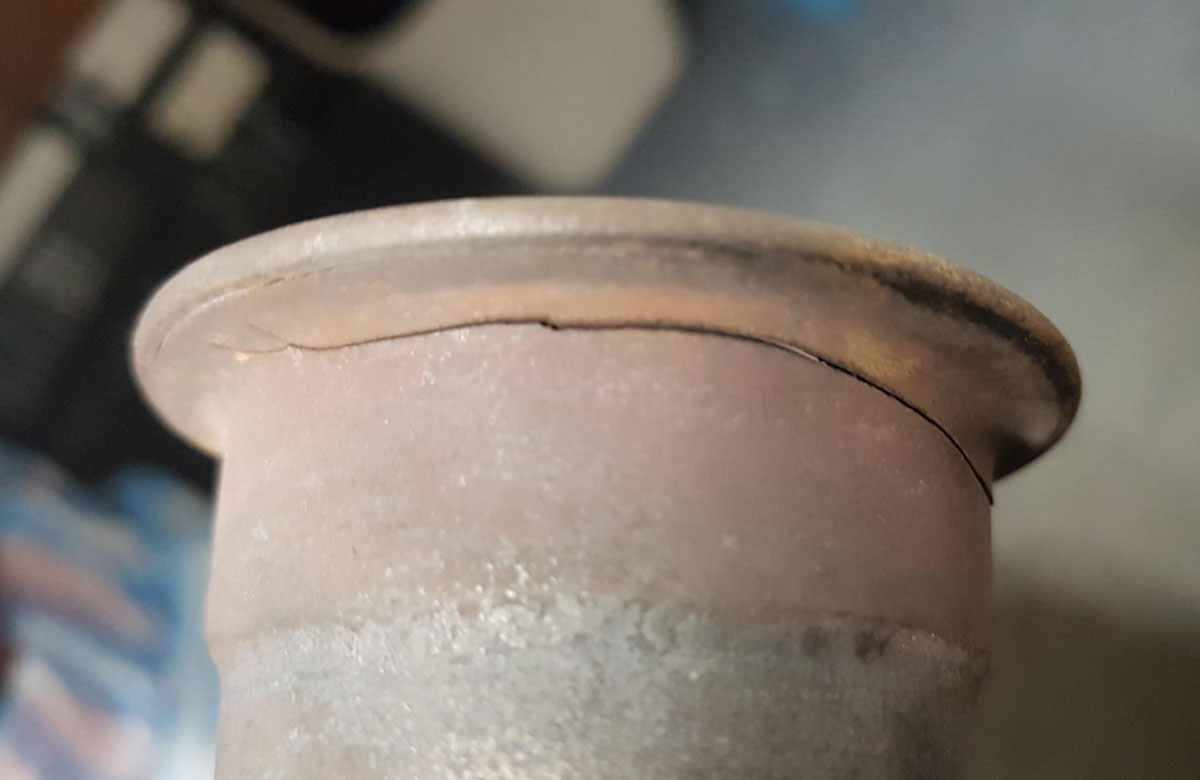 LYCOMING TIO540 J2BD–ATA 7810 ENGINE COLLECTOR/TAILPIPE/NOZZLE–EXHAUST PIPE–CRACKED. DR 611852639 (image above)
Crack identified on exhaust segment during AD/PA31/2013-10-04 inspection. Known inspection item per AD. Replace exhaust segment with serviceable item.
LYCOMING TIO540 A1A–ATA 8520 RECIPROCATING ENGINE POWER SECTION–CLAMP–CORRODED. DR 611852645
Corrosion reported against FAA AD 2015-19-07. Clamps will be replaced.