TURBINE ENGINE
GENERAL ELECTRIC GENX1B64 P2–ATA 7261 TURBINE ENGINE OIL SYSTEM–TURBINE ENGINE–CHIP INDICATION. DR 611852545
Inbound flight deck effects shows ENG OIL DMS L. DMS sensor GVI carried out. More than 6 flakes of metal witnessed. Debris sent for analysis, established bearing M50 material.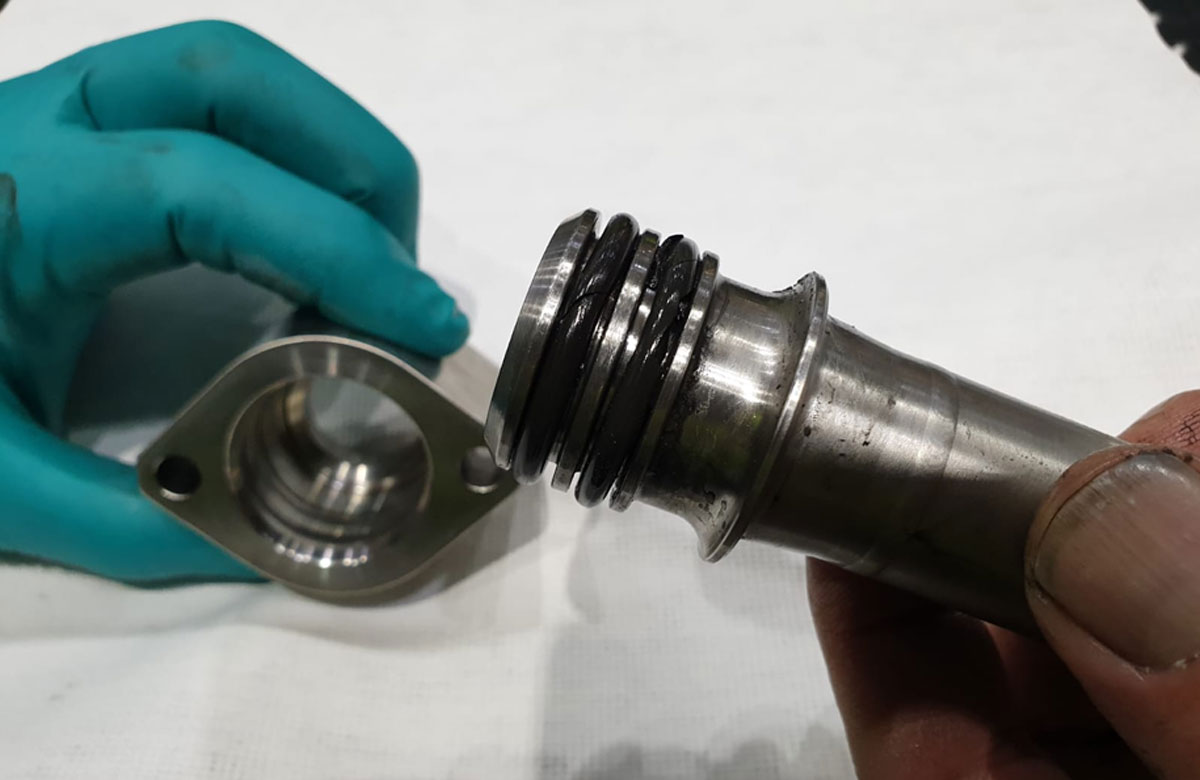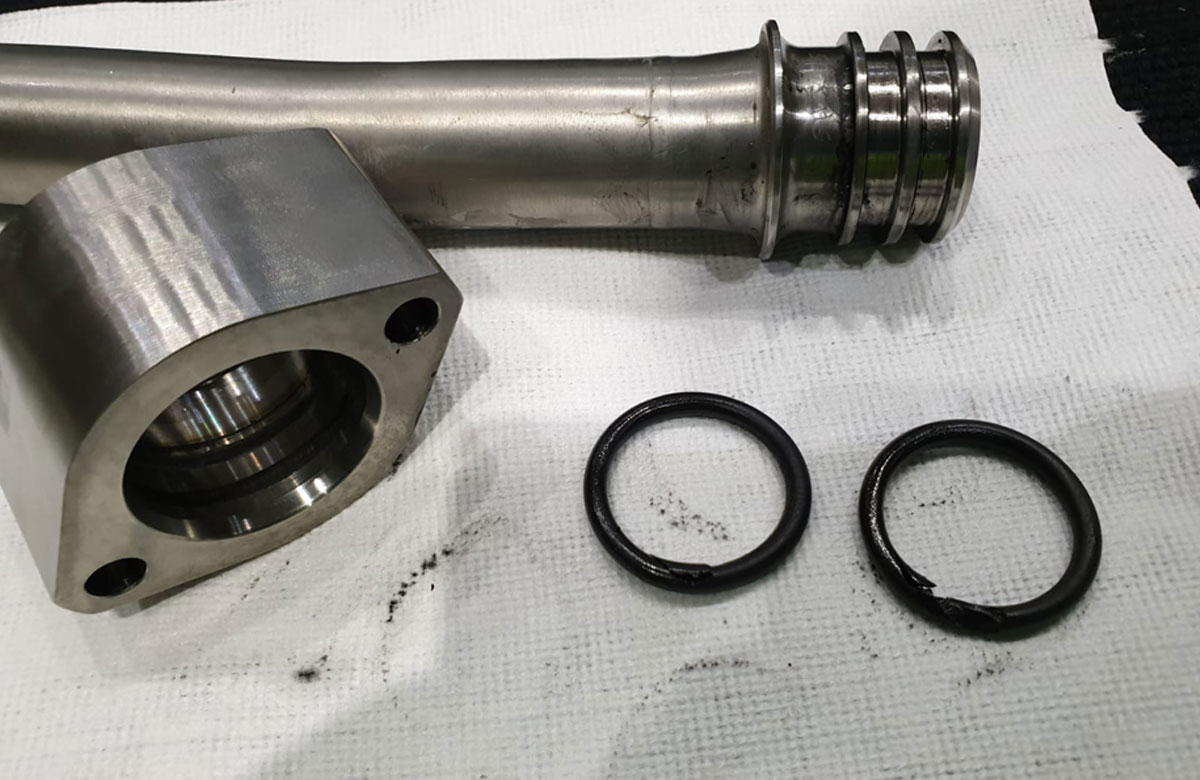 IAE V2527 A5–ATA 7321 FUEL CONTROL/TURBINE ENGINES–TURBINE ENGINE–Fuel leak. DR 611852597 (images above)
Post take-off, ground safety team reported a large pool of fuel left on the taxiway. Troubleshooting traced leak from tube (IPC 73-11-49-80A Item 110B). Moreover, tube and housing seal (IPC 73-11-49-80A Item 090) were found damaged and replaced. No further leaks, satisfactory.
CFM CFM56 7B 24–ATA 8011 ENGINE STARTER–AIR STARTER–Oil leak. DR 611852648
While cruising at FL368, lower DU automatically displayed secondary engine indications. Oil quantity for #1 engine was showing LO. Oil P and T indications were normal. Root cause: Internal failure of #1 engine air starter. Corrective action: Air starter was replaced IAW AMM 80-11-01-XX. Engine oil serviced per daily inspection and the MCD checked with nil findings. Investigations are continuing.