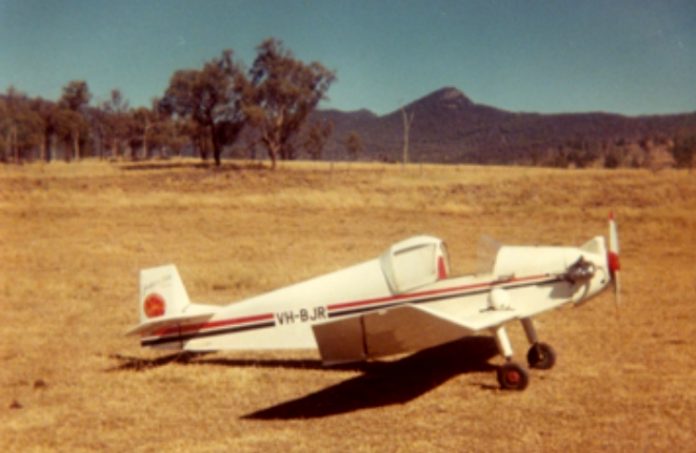 by John Michell, Flight Safety Australia reader
The Jodel D9 aeroplane was a very light wood and fabric aircraft that would now easily fit into the RAA aviation field. I had owned this very basic aircraft, powered by a 1200 cubic centimetre converted Volkswagen engine, for about five years and flown nearly three hundred hours in it. My total flying experience was about six hundred hours.
I had decided to take it from Narrabri to Morwell for the Sport Aircraft Association annual Easter fly-in, leaving on the Thursday. The aircraft had no radio, and no brakes. Having refuelled at Dubbo, on departure into wind from the grass cross runway, I was confronted by a Beech Bonanza on a collision course departing the main runway. I completed a 360-degree low level turn and then continued to a friend's property near Yass for the night. I would later get a 'please explain' letter from the authorities for doing a 180-degree low level turn at Dubbo. On explanation of the facts no further action was taken.
The next day I was refuelling at Albury airport when two young men stepped out of a car and walked over to introduce themselves. They were from South East Queensland and were driving to the Morwell function. During the conversation they asked which way I was tracking to my destination. When I explained I had a direct line drawn on my map, they were quick to explain that that would overfly some of the worst tiger country in Australia. I had extensive navigation experience in northern Australia but had never ventured south.
I immediately revised my flight plan to track via Lake Eildon, adding about twelve minutes to my flight time. My first navigation experience in Victoria was to find that the railway line on my map did not exist on the ground. Then, South of Wangaratta, the engine suddenly lost ninety per cent of its power! I conducted a successful forced landing into a stubble paddock on a dairy farm—my first experience on Victorian soil!
My landing went unnoticed and on walking a few hundred metres to the farm house, I found the hostess entertaining some neighbours to a morning tea. When she handed me a cup, I had great difficulty in keeping it on the saucer due to my now-shaking hands! A telephone call to Albury Flight Service to cancel SAR and the official formalities were completed.
I managed to locate an engineer in Wangaratta, and we discovered that the recently overhauled magneto (it only had one) had brass bushes which had not been lubricated. One of these had seized and then released, putting the timing out by about forty degrees. He did the bushes up on his lathe, reinstalled the magneto, timed the engine by ear, and I flew out of the paddock to continue my journey on Easter Saturday, after some extremely friendly hospitality and a ten-dollar engineering bill!
These days it is relatively easy to check the hostility of proposed flight tracks into unfamiliar territory on Google Earth. I was extremely lucky on that occasion that I was afforded the good advice of people who knew the country I was headed over, probably saving my life. A small tracking dog-leg in a flight plan can really be a life saver and usually adds very little time to the trip.