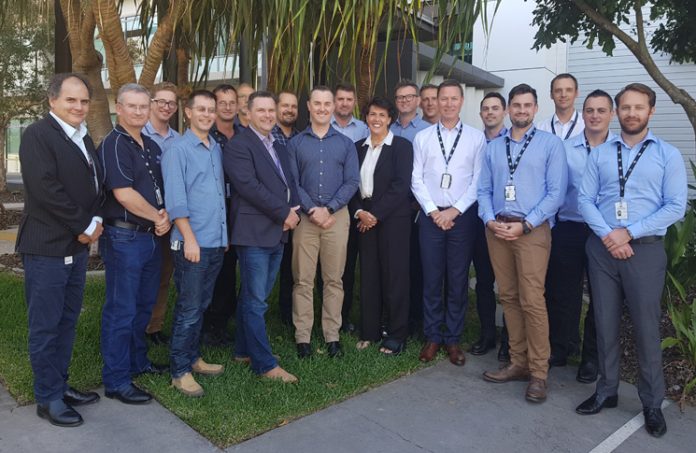 Drones are already delivering your burritos, baked goods, coffee and toothbrushes, so we're expecting the Avalon 2019 DroneZone to be flying high out of the stratosphere (although, of course you should never actually fly your drone higher than 120 metres!).
It's no secret that remotely piloted aircraft systems (RPAS), or what we more commonly call drones, have grown exponentially over the past few years and continues to grow rapidly.
In fact, Luke Gumley, our RPAS Branch Manager, only just this week outlined the concrete steps that CASA is taking to manage and promote the safety of unmanned aviation in Australia.
Luke gave the keynote speech at the Australian Association for Unmanned Systems 'Exploring an Unmanned Future' conference in Melbourne and talked about the future of unmanned technologies—in particular drones—in Australia over the next five years.
This year's showcase expo hall will feature manufacturers, retailers, flying schools and service providers showcasing how drones can assist your business, enhance your career or provide operating efficiency on farms, mines, building sites or making movies.
Our RPAS team will also be on hand to help answer any drone-related questions you may have and given that we're expecting a drone registration and accreditation to commence later this year, this is your chance to ask us your questions and learn and hear from our experts.
Luke Gumley (Canberra)
Luke's experience with CASA includes five years as a regional manager and as a senior advisor. In industry, Luke has held roles as a chief pilot and senior flight instructor. He holds an Air Transport Pilot Licence, MBA and a Bachelor of Science in Aviation.
Scott Duffy (Brisbane)
Scott currently looks after the team responsible for RPAS operations and includes the regulatory management of all regulatory service functions and surveillance activities associated with RPAS operations.
Sam Chapman (Melbourne)
Sam has been with CASA for just over a year where he currently oversees RePL training providers and ReOC holders.
Sam has many years' experience with RPAS as well as conducting formal training. He came to CASA from the Australian Army where he was a UAV Operator and Mission Commander for seven years and a military instructor for over two years.
Sam's RPAS experience is primarily in medium (25–150 kg) and large (150 kg+) aeroplane (fixed wing) systems but in his own time he likes to fly his DJI Inspire to improve his multi-rotor piloting skills.
Paul Hermann (Melbourne)
Prior to CASA, Paul was involved in the design, development and testing of military and civil RPAS for ten years, in both engineering and flight operations domains. Paul has a bachelor's degree in aerospace engineering with a background in structural design and optimisation. He also has manned flying experience and holds a private pilot licence.
Mark Lewis (Brisbane)
Mark joined CASA in 2016 and brings with him 25 years' experience as an aero modeller. He also has experience in RPAS manufacturing and commercial operations, being one of the first people in Australia to gain a UAV Controllers' Certificate.
Avalon 2019 is one of the largest, most comprehensive aviation events in the Southern Hemisphere and will bring together aviation and aerospace professionals, key defence personnel, aviation enthusiasts and members of the general public.