Just before midnight on Saturday (AEST) the broadest aircraft ever, in wingspan, took off and made a successful test flight.
The 117.4 m (385 foot) wingspan Stratolaunch took off from the Mojave Air and Spaceport in California at 6.58 am local time and flew over the Mojave Desert for about two and a half hours before  landing at the spaceport's main runway.
The six-engine twin fuselage aircraft achieved a maximum speed of approximately 164 knots at altitudes up to 17,000 feet.
Pilot Evan Thomas said the flight was smooth, and matched simulations. 'For the most part, the airplane flew as predicted which is again exactly what we want. Again, a tribute to all the folks here at Scaled (Composites) who designed the airplane, then built it to design and it flew much as we expected,' he said.
'We'd seen the run up towards take-off, if you will, on previous high-speed taxis. So, up until that point everything was similar to what it normally was. But certainly knowing that "OK it's time to go" and pushing up the throttles like we've done previously. But this time it was for real.'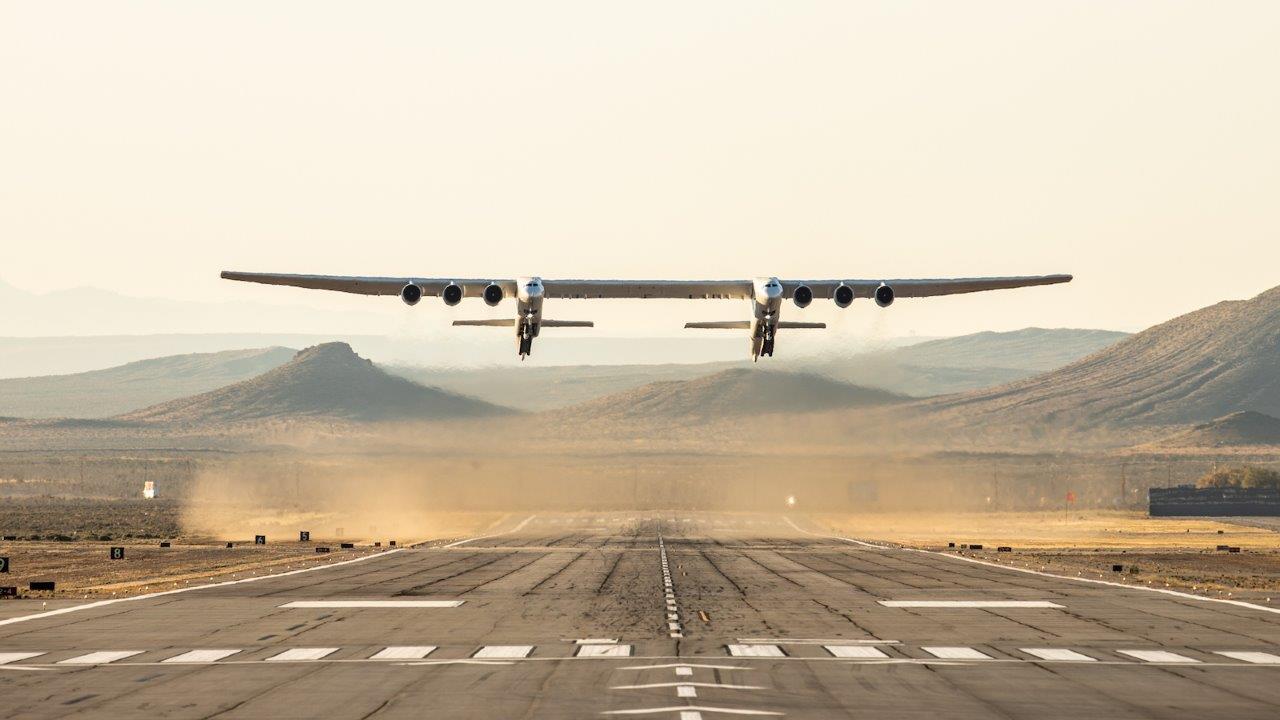 Stratolaunch is designed for airborne launching of satellites, offering lower launch vehicle cost and greater flexibility to avoid unsuitable weather, its developers say. Flight Safety Australia has been reporting on the aircraft since 2016, when we wrote 'file this one under "interesting" '.
The aircraft has been designed to lift a rocket (or rockets) weighing up to 227 tonnes and launch it into low Earth orbit. Its twin fuselages are 72.5 metres long, with twin vertical stabilisers 15 metres high and a maximum take-off weight of 589 tonnes. The aircraft was a project of software billionaire Paul Allen, who died last year. Stratolaunch chief executive Jean Floyd said, 'I had imagined this moment for years, but I'd never imagined the experience without Paul standing next to me. And even though he wasn't there today, as the plane lifted gracefully from the runway, I did whisper a "thank you" to Paul for allowing me to be a part of this remarkable achievement.'