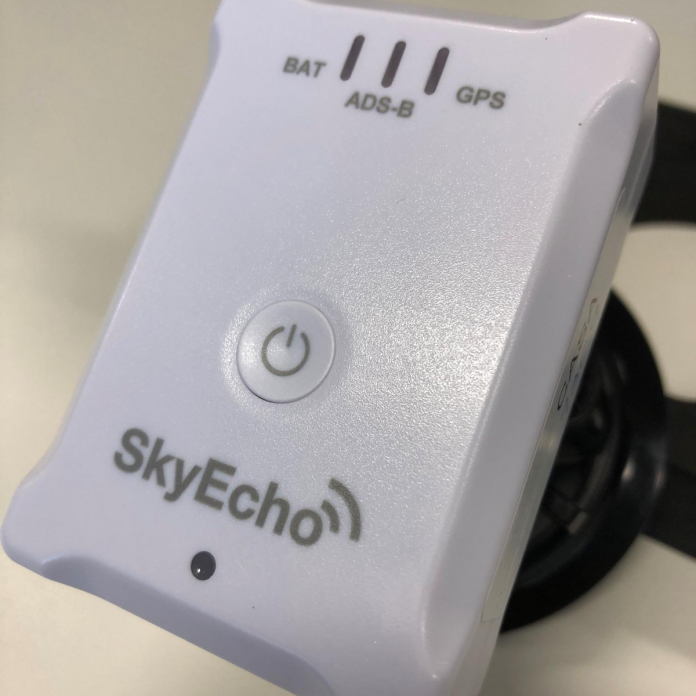 See. Be Seen. Avoid. It's a simple principle that CASA is encouraging all visual flight rules (VFR) pilots should adopt.
To assist in being 'seen', there is now an easy and relatively cheaper option using automatic dependent surveillance broadcast (ADS-B) technology.
While all instrument flight rules (IFR) aircraft must be fitted with ADS-B—which automatically broadcasts the precise location and altitude of aircraft—voluntary uptake in the VFR community has been historically quite low. But CASA believes the new options will change this.
Following industry consultations, CASA implemented a range of equipment and installation standards for ADS-B fitment in VFR aircraft. These standards include portable self-contained ADS-B electronic conspicuity (EC) devices—able to transmit aircraft position information and receive position information from other aircraft
'For an EC device to be useable in Australia, we require the manufacturer to give us a statement of capability and conformance,' Jan Goosen, senior standards officer, Air Traffic Management Systems, says.
'EC devices with a valid statement are listed on the CASA website and these may be used in Australian airspace (in accordance with specified operating requirements and limits). The aeronautical information publication (AIP) summarises these operating requirements and limits.
'At this stage the uAvionix SkyEcho 2 ADS-B transceiver has been accepted by us as meeting the technical standards for an EC device.'
Jan hopes more companies produce these low-cost ADS-B devices in the future.
'The new technology is about enhancing flying safety, particularly in non-controlled airspace. We're not addressing a safety shortfall but expanding on the range of safety options available to pilots.'
The new standards also allow some uncertified, but technical capable, ADS-B avionics to be used in light sport aircraft, experimental aircraft and a range of other light aircraft and balloons. Specific details are available on the CASA website.
Further information:
Find out more about the ADS-B consultation feedback.
Read general information about aircraft surveillance.