Broken Hill airport will be crowded this weekend as women pilots converge on the historic mining city to learn more about flying safely in the outback.
They are attending the annual conference of the Australian Women Pilots' Association, being held where filming was done for The Adventures of Priscilla, Queen of the Desert and Mad Max.
The 130 delegates – pilots, partners and friends – are gathering at the Broken Hill Musicians' Club to hear a range of speakers.
Judy Shaw, president of the NSW and ACT branch, flew from Bathurst to the mining city in her Piper Arrow, parking with more than a dozen visiting GA aircraft on the airport's expansive apron.
'We are very pleased with the number of registrations for the conference, especially in these times of COVID-19,' she says.
'Members are keen to get back in the air, share their experiences with fellow aviators and travel to new places.
'The idea of going to this conference in an iconic outback location is very appealing and Broken Hill is quite central for members from all over Australia, not just from New South Wales, as shown by the number coming from all states.
'The safety messages from the speakers include the importance of fuel and contingency planning, understanding met forecasts that can quite different for the Top End and what to do when an unforecast dust storm springs up – it is all about how to fly the Outback safely.
'This session will take most of the first morning and will be led by Catherine Fitzsimons and Shelley Ross from WardAir Flight Training in Bathurst. They have been leading Outback safaris for many years.'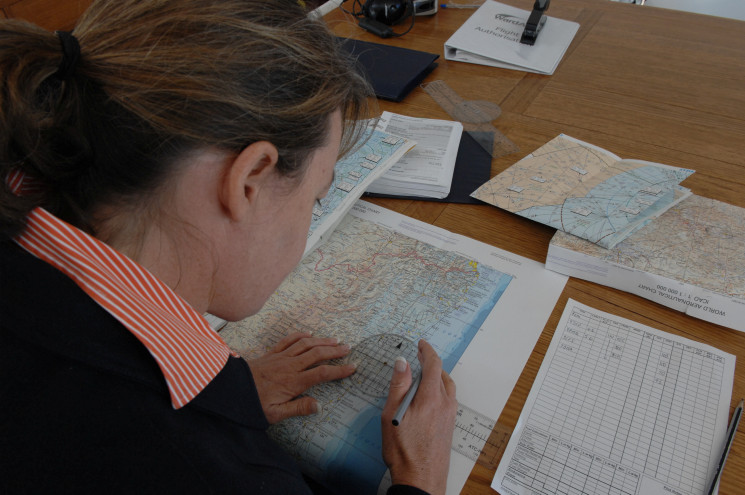 Among the notable attendees at the four-day conference is Lyn Gray, CFI of Cowra-based flying school FlyOz and winner of the Royal Aeronautical Society 2018 Wings award for Flying Instructor of the Year.
Speakers for the education sessions include agricultural pilot Georgia Maxwell, 'flying vet' Amelia Scott and Roulette pilot Flight Lieutenant Aimee Heal.
'These women can inspire those present to consider a broader range of flying careers other than the airlines,' Judy says.
'We have invited 14 local high school students to attend the education day which is a wonderful way to include the next generation.'
On the following day, pilots can participate in the annual navigation trial, competing for various trophies. Non-flying delegates can take part in a ground-based nav exercise or visit the Royal Flying Doctor Service base.