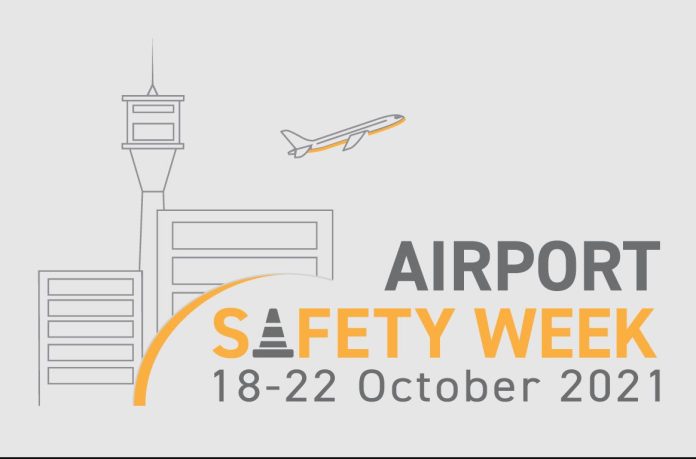 Airport safety week, which begins today, is tailored specifically to engage with people working on an aerodrome.
It is a collaboration between the Australian Airports Association and the NZ Airports Association.
The campaign encourages staff and contractors working on an aerodrome to consider their obligations to provide a safe environment for all airport users.
During the campaign, aerodrome operators are invited to participate in events and activities they can coordinate at their site.
The themes during the week are:
Monday: airport safety through a global pandemic
Tuesday: human factors in aviation safety
Wednesday: foreign object debris
Thursday: mental health and safety
Friday: safety management systems.
On Thursday, a webinar will be presented by Ben Palmer and Joanne Jeacocke, psychosocial inspectors at WorkSafe ACT. The session will discuss Australia's only validated psychosocial risk assessment survey, 'People at work'. The survey assesses several of the most common psychosocial hazards and factors and is a part of a five-step process that can be used to identify, assess and control risks to psychological health at work.
Another webinar will be presented on Friday – 'De-mystifying safety management systems' – by CASA Safety Performance Specialist Ash McAlpine. He will discuss how a safety management system (SMS) can mean different things to different people and these differences in opinion can lead to potential confusion.
Ash will explain the difference between a 'compliant' set of documents and a truly 'effective' system. He will also look at how an SMS matures on its journey to effectiveness and specifically how it is evaluated, including some of the potential stumbling blocks as well as examples of best practice.
An eNewsletter will be sent to registered individuals each morning during the campaign to provide a brief introduction to the daily theme, along with the key safety messages and accompanying resources.
Participating organisations will also be sent resources about the daily theme to support toolbox talks and safety meetings.
Some engaging activities are also happening, including a national FOD walk and 'wear PPE to work' day. These events will give participating organisations the opportunity to engage staff from all levels, to think about how their actions influence aviation safety.
Airport Safety News will be sent throughout the campaign, with key safety considerations for airports, as well as a safety quiz and the chance to win a daily prize.
Visit the Airport safety week website to register for a webinar, sign up to receive exclusive emails, and access resources for each day's theme.