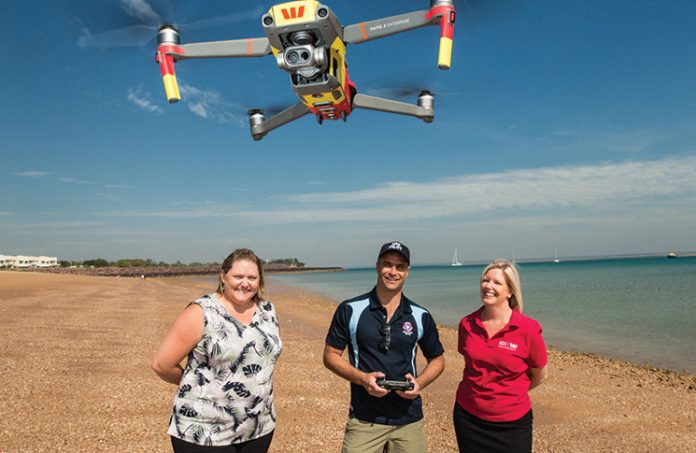 The Australian drone industry recently reached a new milestone, with Surf Life Saving Northern Territory (SLSNT) approved by CASA as the 2,000 th remotely piloted aircraft operator's certificate (ReOC) holder.
Samantha Farrow, CEO of SLSNT, says the organisation applied for a ReOC after being given the opportunity to become part of the national Westpac Life Saver Rescue Drone program.
'Based in Darwin, [Westpac's Life Saver Rescue Drone program] aims to provide critical aerial surveillance to support surf lifesaving operations,' Samantha says.
'[It] complements existing rescue services and is an additional tool for surf lifesavers, which can help save lives and keep Territorians safe.'
With local beaches located within proximity to Darwin Airport, the drone rules regarding airports were top of mind for Samantha and SLSNT when applying for their ReOC.
'Surf Life Saving is focused on safety … we wanted to make sure we followed all rules and regulations,' Samantha says.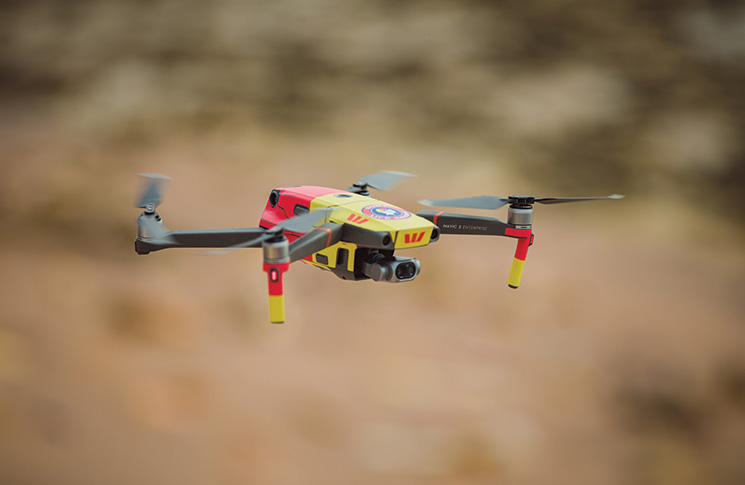 'We are a small operation at the moment with only 4 pilots all working under the leadership of our Chief Remote Pilot, Steve Goat.
'We have another 4 volunteers currently going through their training and we hope to continue growing in the coming years.'
Samantha says SLSNT currently uses drones under 2 kg, including a DJI Mavic 2 Enterprise equipped with a loud hailer and infrared camera.
'The drone can relay vision with pin-point accuracy and will be able to use thermal imaging and a loudspeaker to assist search and rescue operations while helping to spot rips, distressed swimmers and potential hazards in the water,' she says.
As far as what she'd like to see in the future, Samantha says SLSNT is very excited to see the long-term effects of drone use in their work, to help keep the community within the NT coastal areas safe.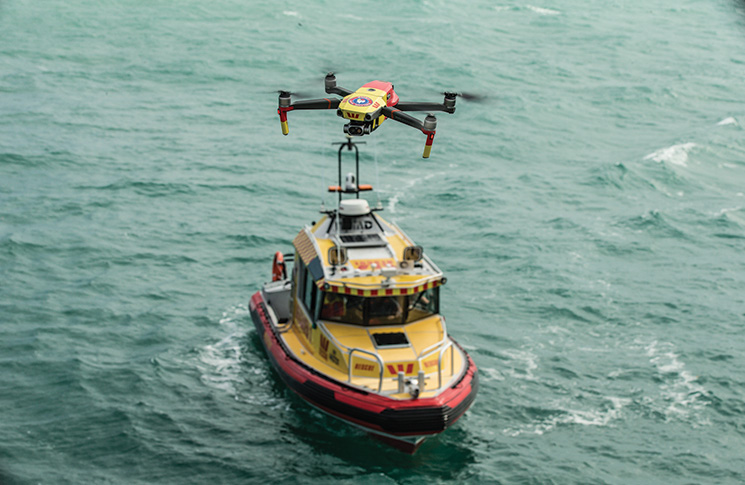 'We are really excited to get flying and see the long-term potential,' she says.
When asked for her top drone safety tips, Samantha emphasises the importance of the drone safety rules, knowing where you can and can't fly and not flying near emergency operations.
'As the majority of Darwin is well within the restricted airspace, both commercial and [recreational] drone pilots need to be aware of all rules and adhere to them,' she says.
'We regularly see or hear of drones flying in this space without following prior approval procedures, which is a huge safety concern. Only last week we heard of the Bush Fires NT helicopter having to be grounded during a catastrophic bushfire due to a drone being flown.'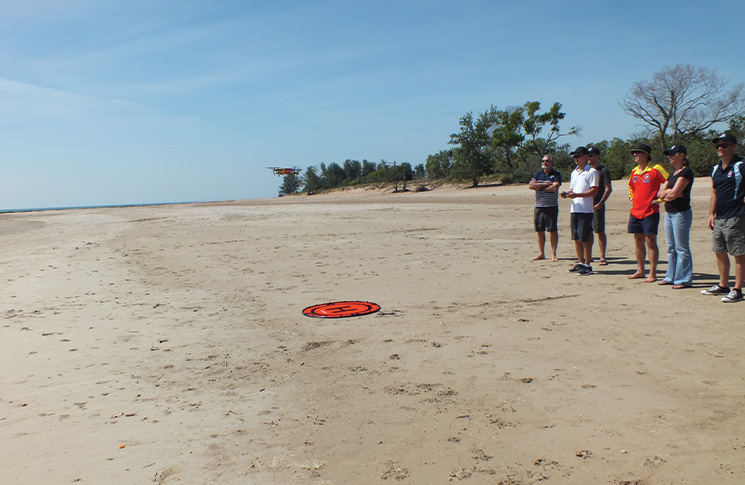 Images supplied by Samantha Farrow