Reece Clothier on the coming convergence of drone technology and advanced air mobility.
Uncrewed aerial systems (UAS or drones) have been at the centre of Dr Reece Clothier's professional life since it began.
In that 20 years, the sector has evolved from an obscure domain of academics, weapons makers and hobbyists into a multi-billion dollar industry that is evolving into the next form of passenger aviation – advanced air mobility (AAM). His involvement began as a student, with a university engineering project that attempted to graft autonomous systems onto a 1/3 scale model Piper Cub. This turned into a career in the new field when he took his professor's advice: 'If no-one's doing it, get out there and lead.'
As a graduate student he helped found the Australian Association for Uncrewed Systems (AAUS) with 30 members – it now has more than 3,000 members. His roles in industry, government and academia give him a unique perspective on the future of UAS – and great optimism about future technologies, which he expects to see come to fruition over the second half of his career. He spoke to Flight Safety Australia about how it all began, and what's coming next.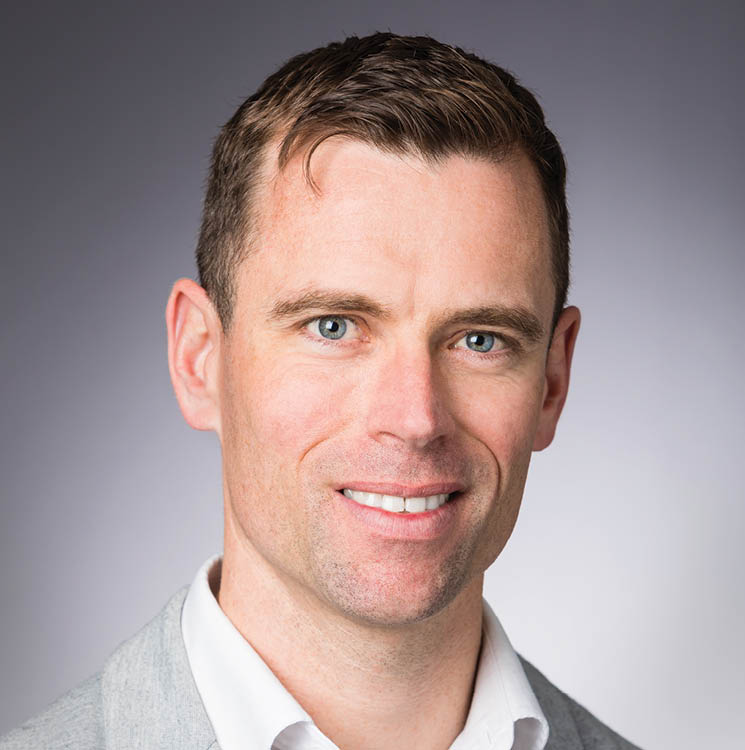 Where did your interest in aviation come from?
My interest in aviation started with my great uncle. He trained during World War II as a pilot in the Pacific on the F4-U Corsair (with the Royal New Zealand Air Force) but never flew in combat. He remained an active pilot, owning numerous aircraft including a Tiger Moth. He used to share his stories of flying and my interest came from many discussions with him. He was an avid engineer – always building things. 
Even so, I've never been a pilot and never been drawn to be a pilot. But I've spent plenty of time in the right-hand seat on bumpy test flights looking at a screen for experimental results. For me, the fascination is in the technology, and the building.
What turned your interest toward uncrewed systems? 
My first experience with UAS was in my final year engineering project to build a UAS from a 1/3 scale Piper Cub. We didn't have the battery, computing and sensor technologies we have today – it was sealed lead acid car batteries, an inertial unit taken from a tractor automation system and processor boards more akin to desktop computers. Anyway, we got this thing flying and it really triggered an interest in me, not only for the engineering side but from the safety and airworthiness side. At that time, nobody was looking at these questions – how safe do these need to be and how do we achieve it? – and that became the basis for my PhD. My supervisor at the time said, 'Why did you pick such a hard topic?' But I'm glad I did because I was one of the first people in the world to explore this question and it allowed me to travel and engage with the early thought leaders in the emerging regulatory framework for UAS. And I was fortunate enough to be plugged in with the early CASA regulatory processes. 
In 2007, we set up UAV Australia, which was really just a website with about 20 members contributing ideas. This was part of the genesis for AAUS. In 2009, the Queensland Government provided some funding, enough to establish us as a formal organisation. Since 2009, I've proudly watched AAUS grow from 30 members to more than 3,000.
We represent the whole ecosystem now – remote pilots, small to medium enterprise operators, training providers, manufacturers, software and infrastructure, maintainers, universities, insurers and consultancies.
We have a much more holistic view of the needs and challenges facing the safe and sustainable growth of the sector. And it's a powerful view to have.
Is it a challenge to give this diversity one voice? 
Yes, you quickly realise you will never please everyone. There's always going to be some competing interest or tension, even within the same industry. Look at remote pilots. They span from single operators of off-the-shelf machines to those operating complex bespoke systems, as part of a crew within a large organisation. Just representing their differing needs is a challenge, before you add the other ecosystem elements. 
UAS are getting more capable and cheaper – a trend that is not new and set to continue.
The way we've been successful, although it sounds trite, is that we've stuck to our principles. We accept that we can never please everyone and we therefore have to look at the greater good; that safety is paramount, that our industry needs to be sustainable, and that we need to make balanced decisions that lay a foundation for the future. Those principles have served us well.
What's the state of the art in UAS?
There's ongoing innovation in the core technologies. I could point to the examples of high-energy density batteries, light weighting of materials, performance of communications and miniaturisation of sensors. Those are continuing to drive new levels of capability. In sum, UAS are getting more capable and cheaper – a trend that is not new and set to continue. However, of late I've seen a lot of innovation occurring in the software and automation rather than in the physical systems. This is becoming a point of competitive differentiation, with companies competing on their software and application of artificial intelligence rather than on the physical capabilities of endurance or payload capacity. Essentially, UAS are becoming smarter – they're easier to fly, come with more safety features and are more easily integrated into business processes and data systems. 
Where does Australia rank in the UAS world?
Australia is viewed as a world leader, particularly on the operational front. We can still do more here in Australia than anywhere else in the world and this is possible because of the risk-based and flexible regulatory framework we have.
We have, and continue to benefit from, the very forward-thinking rule making of 20 years ago. It enables beyond visual line-of-sight (BVLOS) operations that many countries do not allow. We are exploring one-to-many operations. Look at what Swoop and Wing are doing here, or at the spectacular drone light shows happening right around the country. With that said, there is a lot of work still to be done to ensure the regulatory framework keeps pace with innovation, is effective and efficient.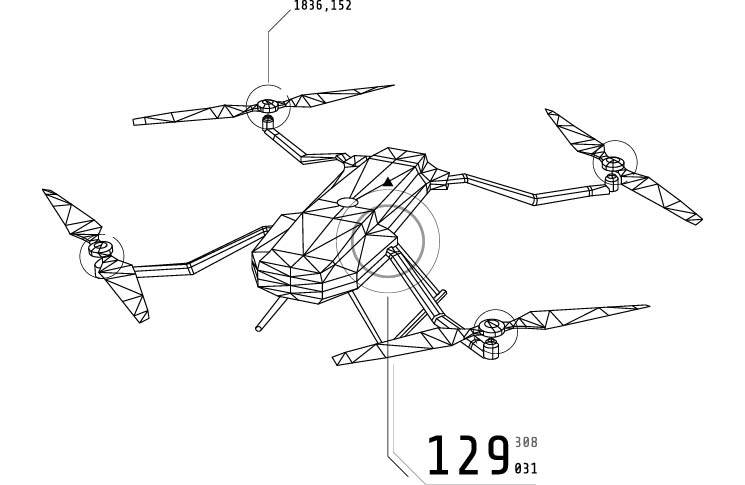 What is the role of automation and data in safe UAS operations?
The beauty of the digital nature of UAS is that we are already collecting a lot of the data needed to inform the evolution of regulations. Part 101 of one CASR allows us to put forward a safety case and seek approval to collect operational data in a safe and controlled manner. In time we can use the data to help inform the development of guidance material and, if necessary, changes to the regulation or its associated Manual of Standards, to enable the more consistent, efficient and routine approval of a new technology or concept of operations. 
We learn through doing, we use the evidence to validate our safety cases and then we use this experience to support CASA in writing the regulations and advisory materials. It's a data-driven approach that is working well.
How important is a strong relationship with the regulator?
Immensely important. Healthy, collegiate and appropriate dialogue is essential to any safety system, but particularly important to our sector. We are evolving so quickly, and the challenges are so broad, that industry and the regulator need to work collaboratively to keep up. 
This is where CASA's Aviation Safety Advisory Panel (ASAP) has been really instrumental. The ASAP has encouraged early engagement between industry and CASA. The earlier industry needs and expertise are captured in the rulemaking process, the better the final outcome. A great example is the co-development approach used for the strategic regulatory roadmap. But it shouldn't be a one-off – this engagement has to be ongoing, a continual process to keep up with the changing user needs, technology, capabilities, operational use cases and the consequent changes in the risk profile that needs to be managed. Even I can't keep up with it. 
The business case will only close when the automation increases to a point where there is no longer a need for a pilot onboard the aircraft. 
Will UAS and advanced air mobility (AAM) converge in future?
Yes, 100% so. UAS and AAM are on a path of convergence. If we look at the business case for AAM and urban air mobility (UAM) which is a sub-sector of AAM – the business case will only close if operations can be undertaken at scale. We're talking about a frequency of UAM operations of the order of flights per minute, not hours. To achieve this high throughput, we need to operate under tight constraints, such as energy reserves and separation standards, that will require a high degree of system predictability and accuracy in 4D flight trajectories. What do we need to achieve that? Automation.
We're going to see early entrants, the likes of manufacturers Eve or Joby use highly automated yet still piloted eVTOL aircraft but they will be on a path of increasing automation. They know the business case will only close when the automation increases to a point where there is no longer a need for a pilot onboard the aircraft. There are exceptions, such as WISK, which plans to enter the market with a self-piloted passenger carrying aircraft from day one. But all the manufacturers are on the same path.
Change is sometimes said to happen gradually, then all at once. What might the tipping point be for advanced air mobility?
I think one tipping point for AAM will be when there are OEMs, manufacturers in country with certified aircraft. We've got everything in train in Australia, the regulatory environment, the technology and the use cases. UAS as a future technology has already happened. AAM is a step beyond that but the investment being made is compelling: billions of dollars being poured into the sector by all the big aerospace companies: Airbus, Boeing, Embraer, all those big players see the opportunity and the flow-on effects to traditional aviation as well. They're in it for the long term.
The tipping point will be driven by airworthiness certification. Operationally I think we've got the necessary constructs in place to enable initial, small-scale, AAM operations. There's still a lot to be done to realise safe and efficient operations at scale. The development of AAM/UAM will be accelerated by the experience of UAS. The standard will be higher for passenger-carrying AAM, of course, but the fundamental challenges are the same. 
Putting technology aside, I believe the biggest challenge to address lies in building our social licence to operate.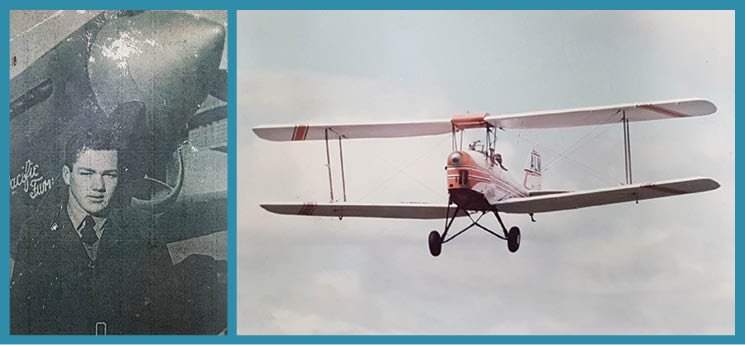 A century ago aviation was developing at a rapid pace. Is history repeating?
I've thought a lot about references to the barnstorming days, but we can't draw that analogy to UAS and AAM today. The social expectation and safety systems of today would never accept such a period again. We have to do the same innovation but without wavering on safety.
But excitement and danger are not the same and, for aviation, now is an exciting time. There are developments almost every day. I'm always finding new and interesting problems to discuss and solve: that's at the heart of being an engineer. I used to say to my students that there's never been a more exciting time to be in aviation and I say that wholeheartedly. I often think of how my great uncle, who passed away 3 years ago, would be fascinated by what's happening today but also what's still to come.