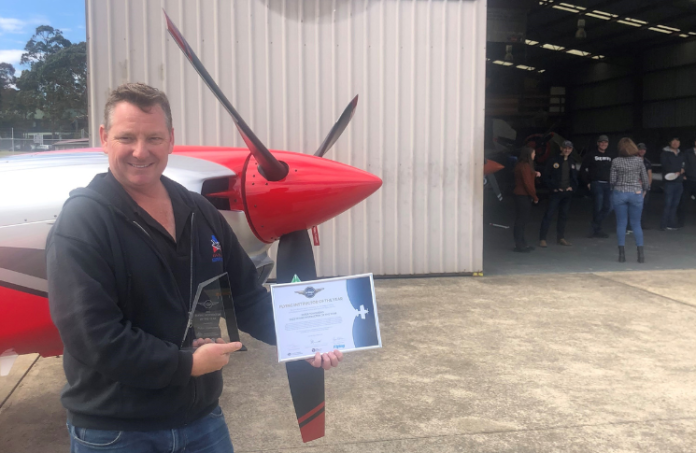 Peter Townsend receives his award
We're continuing our support of Australian Flying's CASA Wings Awards through our Safety promotion sponsorship program. The program aims to improve and raise awareness of the importance of aviation safety for the benefit of the wider aviation community.
Our third 2022 Wings Award winner, Peter Townsend, received his award on Saturday 19 August at Bankstown Airport. He was awarded Flying Instructor of the Year by CASA's Philippa Crome, Executive Manager, Corporate Services.
Peter says flying is in his blood, but he doesn't just enjoy it himself – he loves helping others live their dreams of learning to fly aerobatics, too. He describes it as the purest form of 3-dimensional freedom that humans can achieve.
'To fly an aeroplane with complete 3-dimensional control, unencumbered by Earth's restrictions, is the domain of the aviator,' he says.
'Being able to teach others this art is an honour and a privilege from which I derive deep personal satisfaction.'
Peter says flying was his chosen career from a young age.
'I have always wanted to fly, as far back as I can recall,' he says.
'I learned to fly gliders with the RAAF Cadets as a teenager and then went on to complete my private pilot licence at the Sydney Aerobatic School, with visions of joining the RAAF.'
But Peter ended up taking a different path skyward, obtaining his commercial pilot licence while working in the airline industry and at the flight school on weekends.
By then Peter had around a decade of experience in airline and general aviation operations, which he says was invaluable in showing him his future path. Peter had realised air transport operations wasn't for him, and he had no desire to pursue that career.
Instead, he completed an instructor rating and started teaching aerobatics, a skill he was becoming increasingly good at, even winning national champion in the basic category in 1998. After several more years as an instructor, Peter saw the opportunity to start his own school in 2011 and grabbed it with both hands.
And the rest, as they say, is history. The Australian Aerobatic Academy was born, steeped in the traditions of high-quality training and airmanship to which Peter had become accustomed.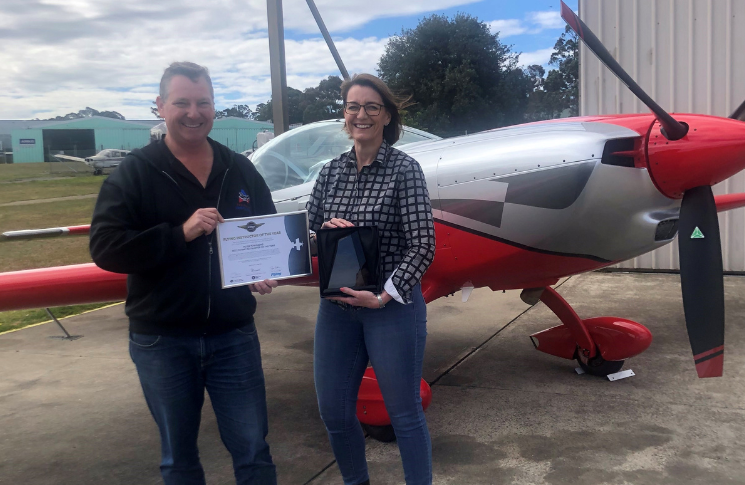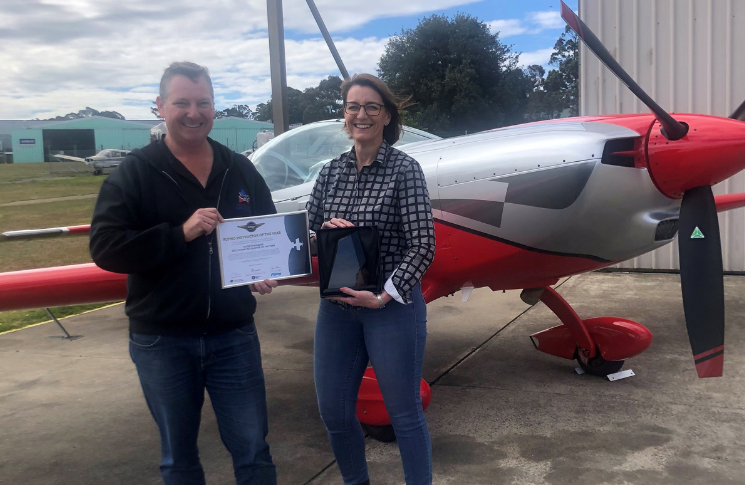 As the chief flying instructor, chief pilot and co-director of the academy, Peter focuses his skills on training and development. As a CASA part 141 flight training organisation specialising in high-quality primary flight training, the academy's mission is to provide customers with the best possible flight training and customer service in a fun, friendly and supportive environment.
Peter says that every day is a highlight for him. Having built the business from one instructor and one aircraft to having 3 full-time instructors, a few casuals, support staff and a 7-strong aircraft fleet is a huge achievement. The academy now specialises in aerobatics, upset recovery prevention training and ab-initio ('from the beginning') flight training.
Even with this long list of achievements, Peter says winning the Wings Award was not at all expected.
'I am very surprised and humbled. It's fantastic to receive peer recognition, even though truly I just think that I'm doing what's expected of a career instructor, passionate about safety and standards.'
Peter says there are plenty of people to thank for the success of the academy and his Wings Award.
'I am very grateful and it realises our customers' faith in the high quality of instruction upon which we pride ourselves as an organisation,' he says.
'I would like to thank all my students and graduates, past and present – especially those who thought to nominate me for this award.'
CASA congratulates Peter on winning this award for his incredible work. Keep an eye out for more winner stories coming soon!
Nominate today
Do you know someone who deserves to be recognised for their contribution to aviation? Nominations for the 2023 CASA Wings Awards are now open. Visit the Australian Flying website for more information.