An airline passenger's ordeal has revealed yet another way that lithium batteries can be a hazard to air transport.
The young woman was wearing a pair of battery-powered headphones while she was sleeping when about two hours into the flight the headphones exploded.
'As I went to turn around I felt burning on my face,' she said. 'I just grabbed my face which caused the headphones to go around my neck. I continued to feel burning so I grabbed them off and threw them on the floor. They were sparking and had small amounts of fire.'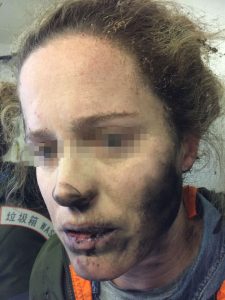 Flight attendants quickly poured water on the flaming headphones before placing them in a bucket of water at the rear of the plane for the remainder of the flight.
Passengers endured the smell of melted plastic, burnt electronics and burnt hair for the remainder of the flight. 'People were coughing and choking the entire way home,' the passenger said.
The incident has prompted the Australian Transport Safety Bureau to issue a warning to the travelling public about the dangers of battery-powered devices and the importance of taking every measure to ensure they are transported safely.
Personal electronic devices (PEDs) carried by passengers are an increasingly challenging aviation safety issue. Just last month an Airbus A320 was forced to make an emergency landing after a passenger's portable power pack caught fire inside an overhead locker while it was charging a smartphone.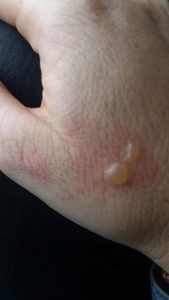 As reported by Flight Safety Australia last year, there has been a steep increase in the number of dangerous goods incidents involving PEDs, with three incidents in 2011 jumping to 106 in 2015.
On the Travelling safely with batteries and portable power packs page on its website, the Civil Aviation Safety Authority reminds all passengers on how to transport batteries safely and warns would-be consumers to keep away from counterfeit and poor quality goods. 'Unfortunately, counterfeit goods and poor quality goods do not meet stringent safety standards and pose serious dangers to the end user,' says CASA.
'The best way to make sure the battery you're buying is genuine is to buy it from a reputable, well-known buyer. If you're going to purchase a battery from a lesser-known distributor especially via the internet, always keep the following in mind:
Price—if it's too good to be true, it probably is.
Make sure the shrink-wrap on the exterior is tight and professional. Auction sites offering products with no box or manual, no warranty or documentation, are usually counterfeit.
Any cheap, faded, damaged packaging, labelling, strange markings or misspelt words are also signs of counterfeit products.
Ask the seller if you're buying a genuine product.
If you're still in doubt—don't buy it.
You can read more about the incident via the ATSB's website.