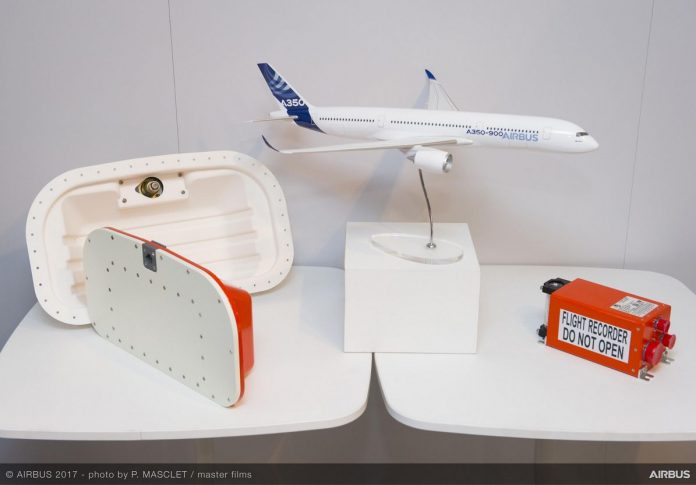 Airbus has announced it will develop new fixed and deployable flight recorders for its airliners.
Airline crashes such as Air France 447, which crashed in the mid-Atlantic ocean and was not found for several years, and the unsolved mystery of Malaysian Airlines flight 370 led to calls for crash recorders which would be more easily found after crashes over deep water.
The new devices will come in two versions: a fixed crash-protected cockpit voice and data recorder (CVDR), capable of recording up to 25 hours of voice and flight data on a single recorder; and an automatic deployable flight recorder (ADFR).
Airbus says the new CVDR will be lighter and more compact while meeting the European Aviation Safety Agency (EASA) and ICAO requirement for 25 hours of voice recording (the current requirement is two hours).
Future short haul airbus airliners would use two CVDRs, greatly increasing the redundancy for both voice and flight data recovery, compared with the current arrangement of one flight data recorder and one separate voice recorder.
The other version of the new recording system—the ADFR—is aimed at longer-range aircraft. The ADFR will be designed to float and will be equipped with an integrated emergency locator transmitter (ELT) to help rescue teams to rapidly locate and recover flight recorders.
Airbus plans for the deployable ADFR will be installed in the rear of the fuselage, with a fixed CVDR installed near the front of the aircraft.
The new recording systems will be available in 2019, initially on the A350 XWB and later on all other Airbus aircraft types.