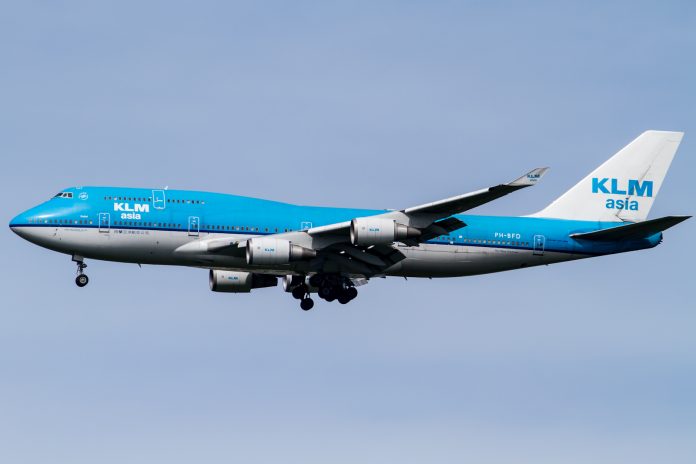 Interesting figures from a travel website highlight the relentless duty cycle of modern commercial aircraft.
Website traveller.com.au used a flight-following app to track the weekly journeys of single-aisle and wide-body airliners around the world, and in the process illustrated the distinct characteristics of low-cost and long-haul airlines.
An EasyJet Airbus A320 made 29 flights to 14 destinations across Europe and travelled 63,470 km.
A Ryanair Boeing 737, based at Barcelona, was notably busy flying 46 sectors and visiting 19 destinations, many of them short flights within Spain. Its distance covered of 45,586 km was only two-thirds that of the EasyJet A320, however.
A Boeing 747 of British Airways flew the Atlantic eight times in the week, going as far inland as Chicago in the US Midwest. It also made a 'dash' to Johannesburg, South Africa. In 12 flights to seven destinations it covered 73,200 km.
The distance trophy went to a Qantas Airbus A380 VH-OQJ 'Bert Hinkler', which in 11 flight shuttled between Heathrow, Dubai and Australian east coast airports, with a side trip from Sydney to Los Angeles. Its virtual odometer clocked up 94,171 km in a week. The aircraft's namesake, pioneering airman Bert Hinkler, took 15 1/2 days to fly from Britain to Australia in 1928.
The A380 spent the most time in flight of any of the five aircraft surveyed. The relatively small number of flights, or cycles, per flight hour has allowed some wide-body aircraft to accumulate extraordinary duty times over decades of service. In January Dutch flag carrier KLM retired a Boeing 747-400, PH-BFD, that since 1989 had totaled 135,900 flight hours—the equivalent of 15 years, six months aloft. The total number of hours between its delivery in September 1989 and its last revenue flight in January this year was about 247,200, giving an average of 13 hours aloft every day. PH-BFD now rests at a storage facility in the US Mojave Desert.