By Sarah Guttler
When a swarm of aircraft flew over Canberra recently to celebrate the RAAF's centenary, CASA employee Mick Poole was privileged to participate.
He was flying the Wirraway from the Temora Aviation Museum, where the historic aircraft have been gifted to the Air Force.
Mick is the manager of CASA's general aviation section and a Defence reservist.
'I have been flying the Wirraway and other historic aircraft including the Ryan STM and Tiger Moth at Temora and other air displays, including Avalon, for over 7 years now,' Mick says.
'To continue flying after the transfer of [aircraft] ownership, all pilots flying the historic aircraft based at Temora needed to be serving RAAF members or reservists.
'We were trained, sworn in June 2019 and, in January this year, the RAAF formed a new squadron, 100 Squadron, now known as heritage squadron. 100SQN now comprises the aircraft at Temora and Point Cook in Victoria.'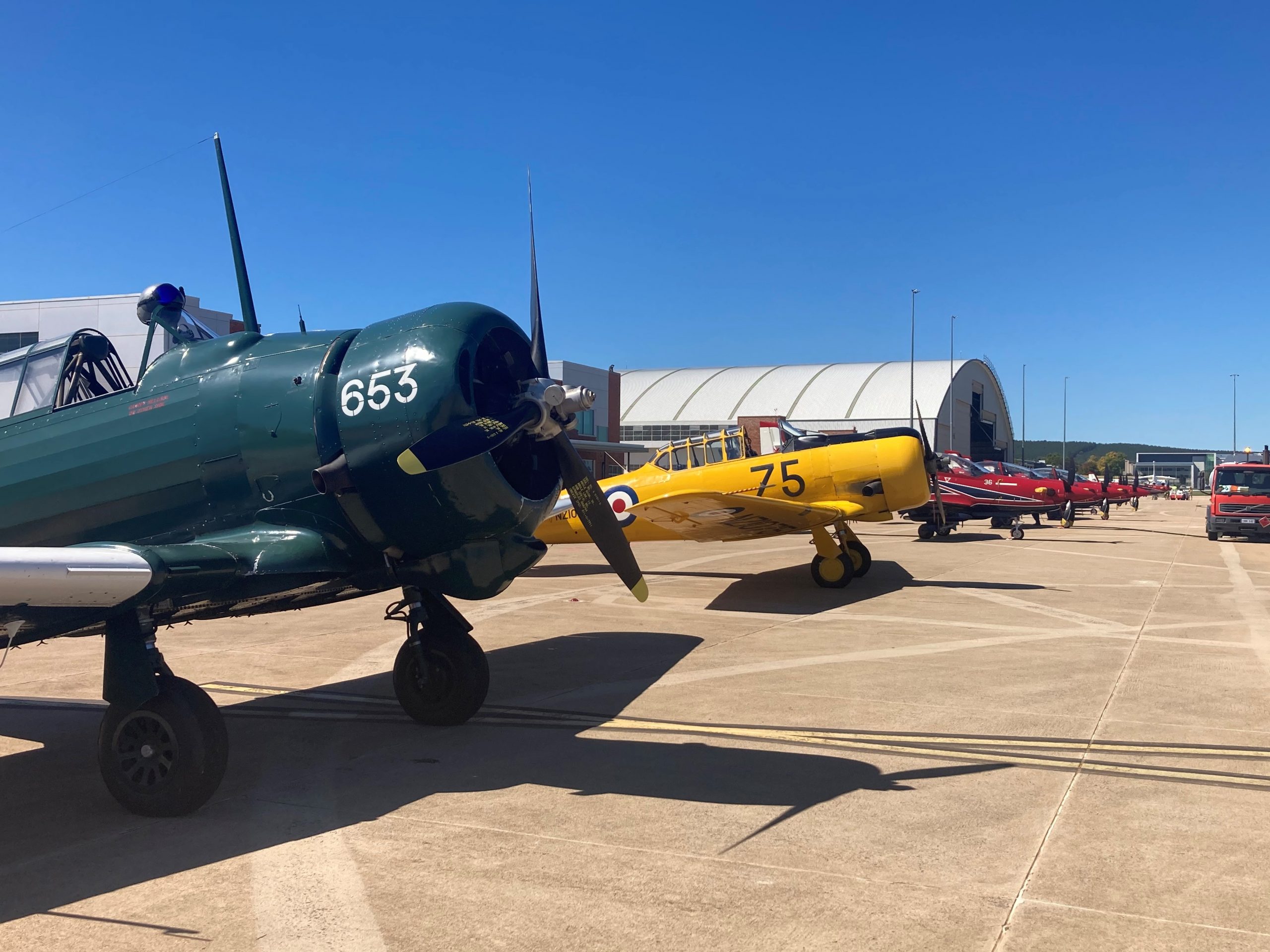 The spectacular fly-past featured more than 60 aircraft, led by the C-27J Spartan, a transport aircraft that replaced the long-serving Caribou, followed by F/A-18F Super Hornets, EA-18G Growler electronic warfare aircraft and the futuristic F-35A Lightning II. Among the historic aircraft that followed, filling the sky over Canberra in numbers rarely seen since the end of World War II, was the only flying Hudson bomber in the world, followed by a Mustang, two Spitfires and a Kittyhawk.
Mick says all pilots attended a series of briefings over 3 days leading up to the event.
'We attended a mass briefing through video conference with the organisers and every RAAF base in the country,' he says. 'The briefing was 3 hours long and covered the logistics of every aircraft involved.'
Airspace was temporarily restricted from Young to Canberra to allow all aircraft to arrive in Canberra on time.
'The best way to describe the flight path was a big highway and on the edges of the highway were 10 designated holding patterns,' Mick says.
'One of the most challenging parts of the fly-past was the timing – we needed to be over Commonwealth Bridge at 11.20 am. We did some calculations on how long it would take to travel the 52 miles to arrive on time and we came in two seconds early!'
Mick says he's taken part in many air displays over the years, but the centenary fly-past was an incredible experience.
'While we were flying towards Canberra in formation, just ahead of the lead aircraft I could see tankers and F35s being refuelled. It was an incredible experience and a privilege to be part of.'