BOMBARDIER CL600 2B16—ATA 5270 DOOR WARNING SYSTEM—PROXIMITY UNIT—FAULTY. DR 611750899
EICAS indicated green DOOR CLOSED status after passenger door was closed. However pilot forgot to close the inner T-handle on ground. After take-off, pilots noted the aircraft wasn't pressuring. Passenger door was checked and the T-handle pulled. The flight was continued without further disruption. During the course of troubleshooting, No.1 proximity switch on passenger door was found faulty. Defective switch was replaced, follow up tests satisfactory.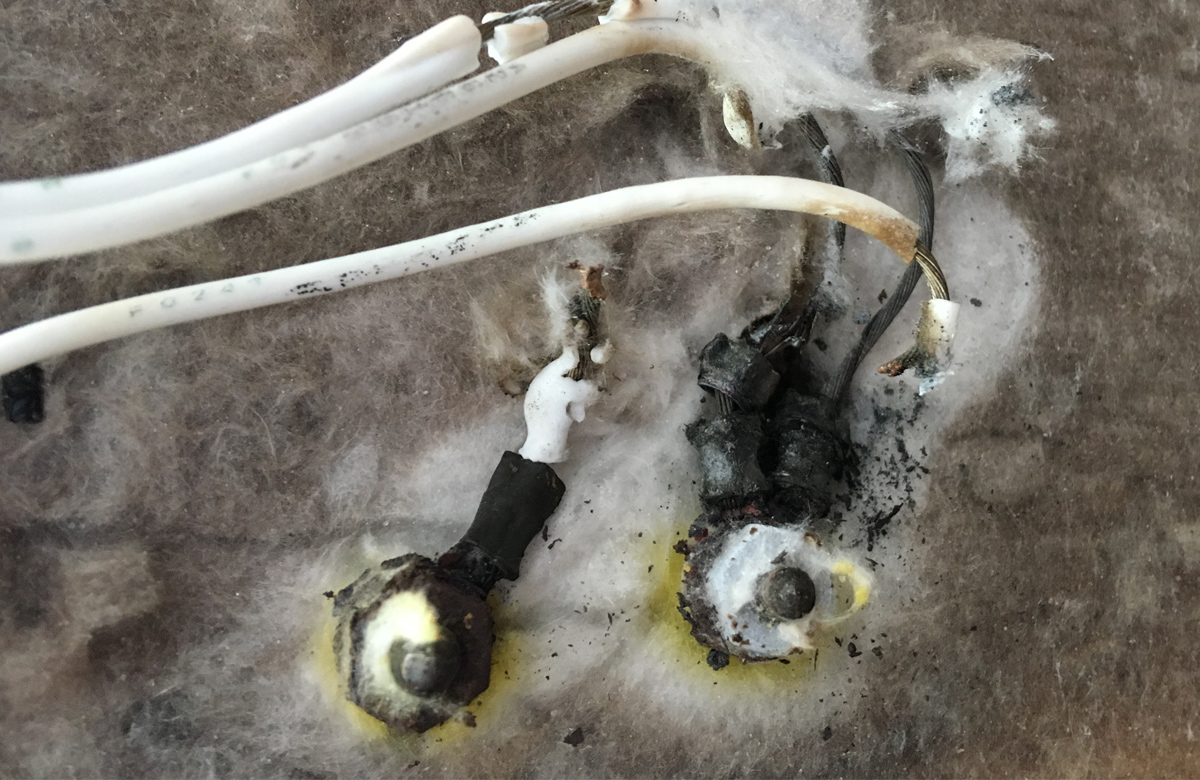 FOKKER F28 0100—ATA 2530 GALLEY STATION EQUIPMENT SYSTEM—HEATING ELEMENT—BURNT. DR 611750921 (photo above)
Oven was not heating sufficiently. On test, one phase found drawing insufficient current, measured heating element resistance at over temperature cut out, one element was open circuit. It appears that localised heating, where wires terminate on heating elements has caused electrical insulation to melt or soften over time allowing conductors to short & burn. Wiring was repaired.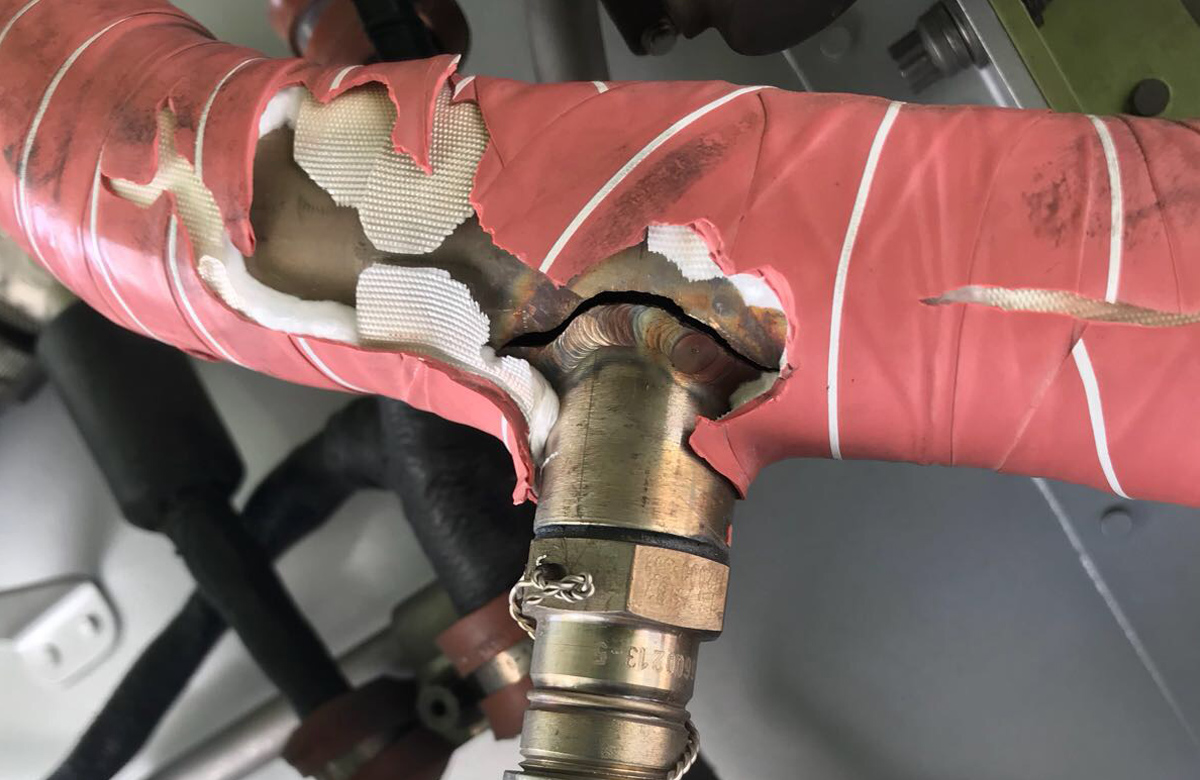 LEARJET 60—ATA 3610 PNEUMATIC DISTRIBUTION SYSTEM—DUCT—CRACKED AND LEAKING. DR 611750954 (photo above)
LH engine light illuminated. During troubleshooting, crack in LH engine bleed air duct was discovered. OEM notified. Part replacement planned.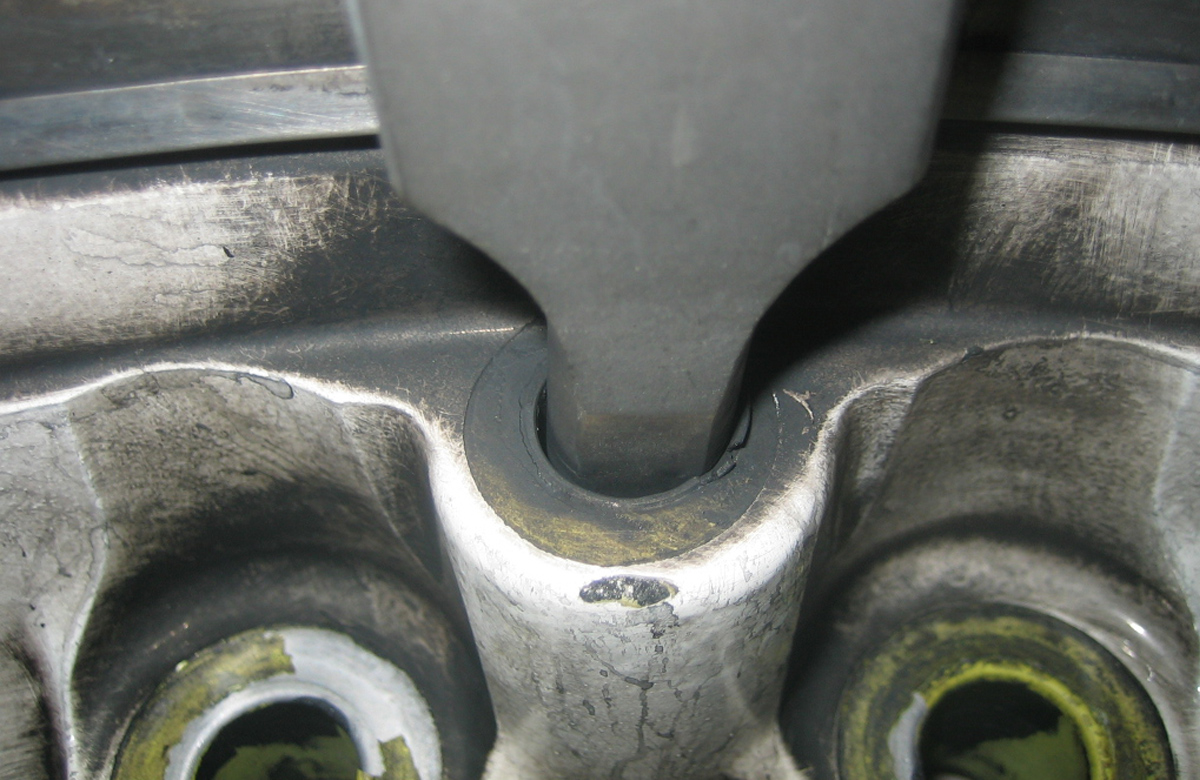 AIRBUS A330 201—ATA 3246 WHEEL/SKI/FLOAT—Torque bars—CRACKED. DR 611750961 (photo above)
During incoming inspection of main wheel assembly in overhaul shop, it was found that 3 'Torque Bars' having PN 252-149 were cracked/broken and remaining 8 were distorted. All other parts and wheel exhibited no abnormalities at this stage of the inspection. Parts and wheel quarantined pending further investigation.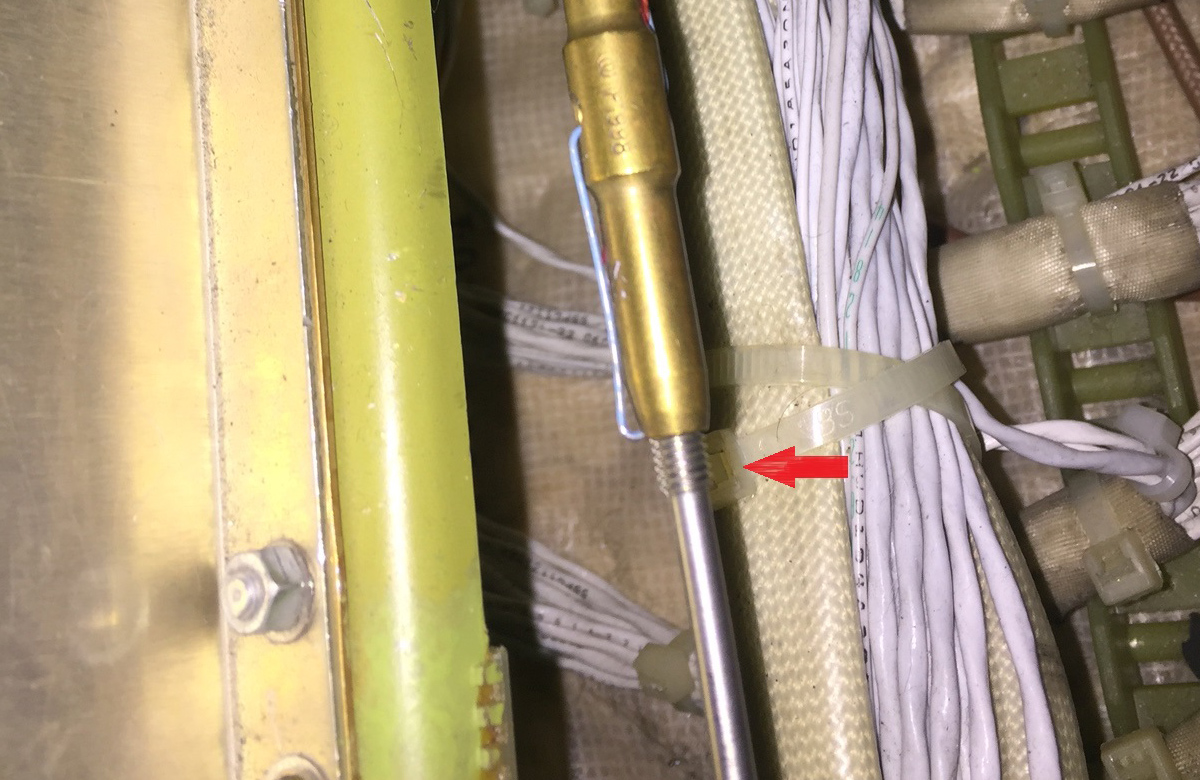 BOMBARDIER CL600 2B16—ATA 3230 LANDING GEAR RETRACT/EXTENSION SYSTEM—emergency extension—Out of Adjustment. DR 611751058 (photo above)
NLG did not extend during emergency extension functional test. NLG up lock roller to up lock hook clearance was found to be at the extreme high end of its adjustment tolerance. Moreover, cable rigging of the emergency extension system was significantly out of adjustment. System was correctly adjusted in accordance with the AMM. Follow up checks satisfactory. Aircraft completed major maintenance a few months ago including MLG's R/I. Overhaul facility has completed internal investigation, all tests did pass successfully, however, required force must have been marginal in pulling the handle. When this task was repeated at present, force was excessive to pull the handle and release NLG doors. System re-rigged, emergency extension successfully completed.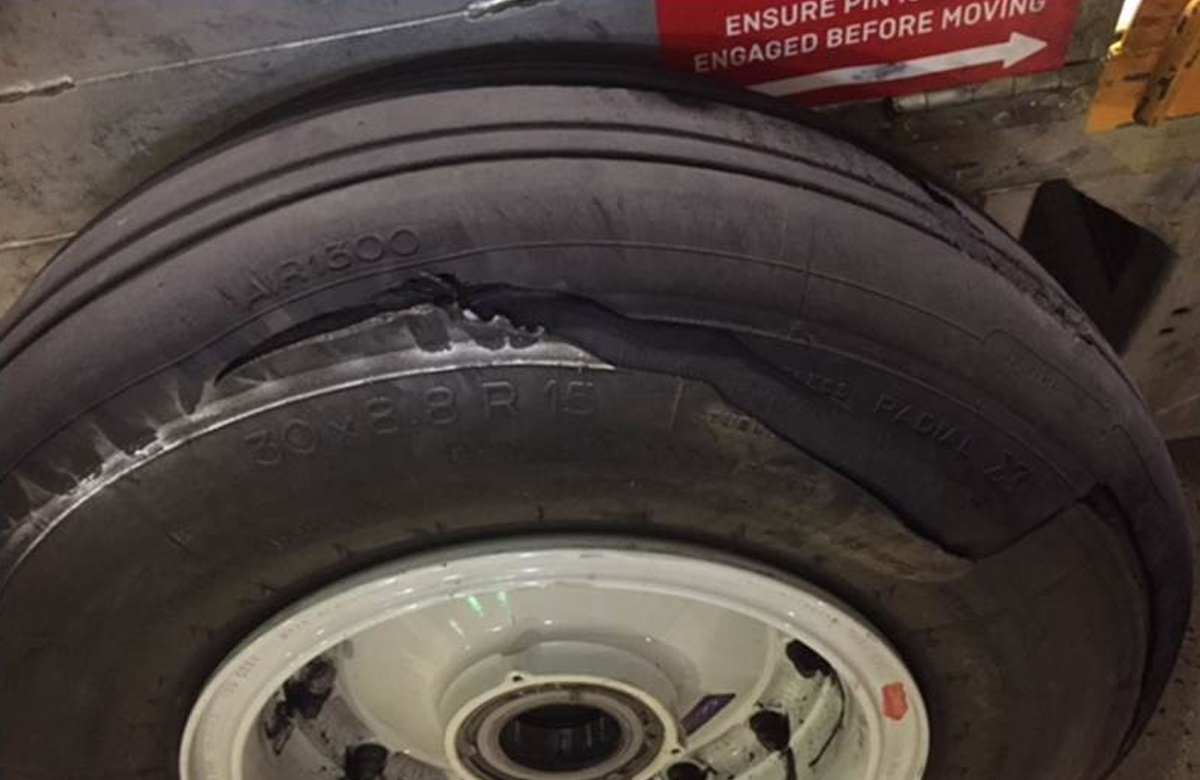 AIRBUS A321 231—ATA 3244 TIRE—TYRE—TREAD SEPARATION. DR 611751116 (photo above)
Aircraft was reported to have vibration/shimmy of moderate intensity on the nose wheel after touch down until 40 knots. Engineering inspection found LHS nose wheel had its tread delaminated but still intact to the wheel assembly. No damage to the aircraft was found. LHS nose wheel assembly was replaced per the relevant AMM instructions and aircraft released to service.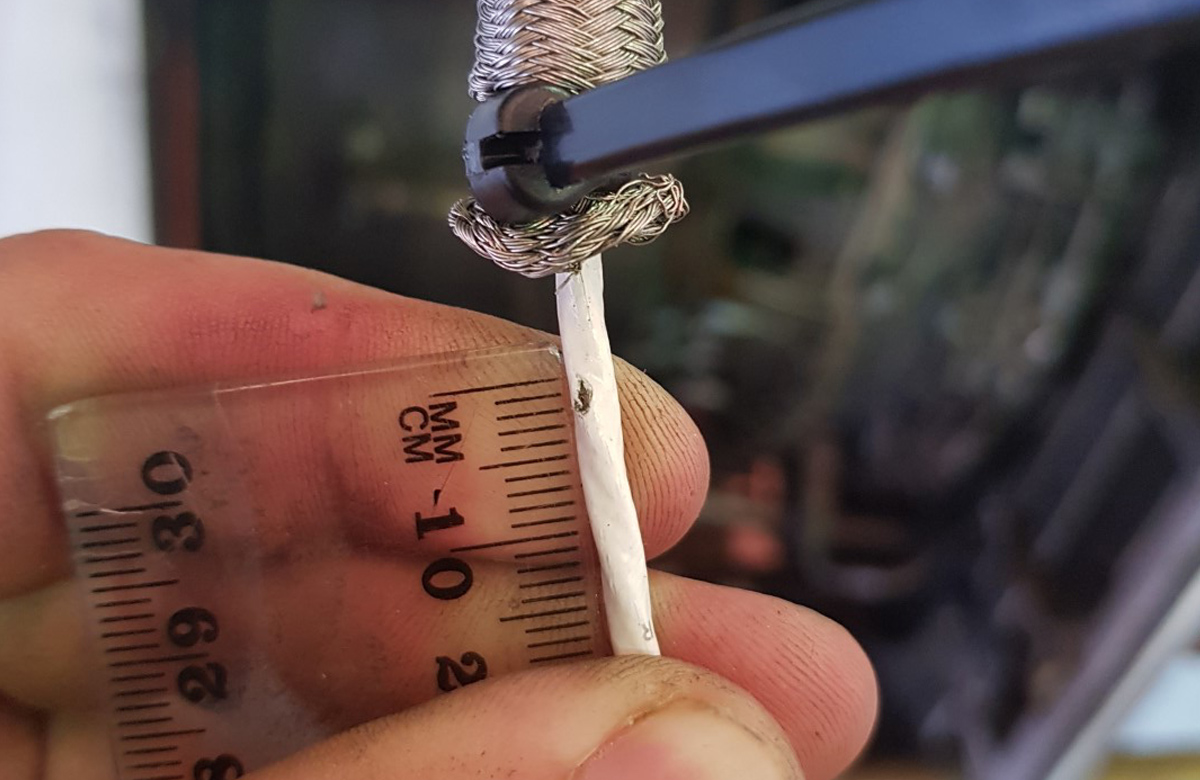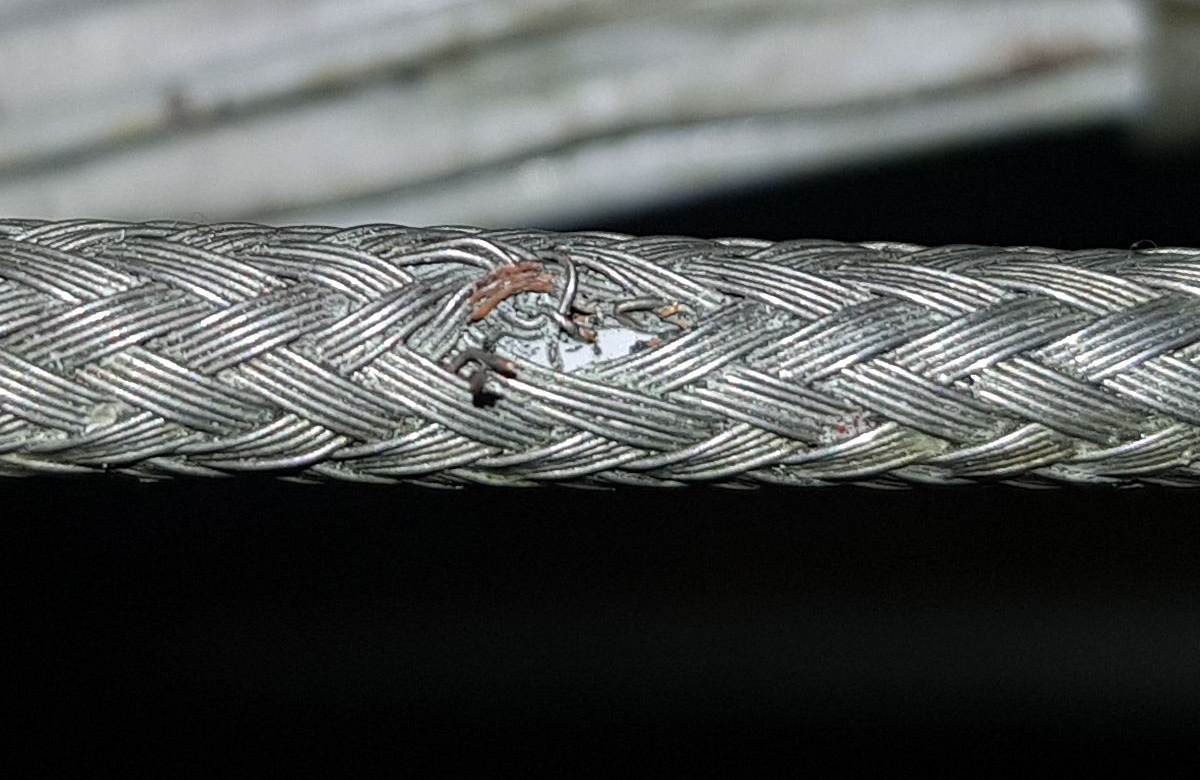 DE HAVILLAND DHC8 315—ATA 2840 FUEL INDICATING SYSTEM—HARNESS—DAMAGED. DR 611751122 (photo above)
During a scheduled 500-hourly inspection, whilst carrying out a visual inspection on the harnesses and equipment behind the R/H wing leading edge, engineers noted damage to the over-braid on the fuel quantity indication system harness. Further investigation revealed that one of the shielded wires that travel through the over-braid had also been damaged. There were no reported defects with the operation of the fuel quantity indication system. The cause was suspected to have been physical damage at an earlier point in time. The integrity of this harness is required to be maintained to remain compliant with SFAR88. Whilst this airframe is not directly affected by AD-CF-2013-07 as it had modifications embodied during manufacture that made it compliant with this AD when it rolled off the production line, we are aware that overall, the fuel quantity indication system harnesses on the DHC8 need to be maintained to a standard that ensures ongoing compliance with this AD. Replacement harness received from Bombardier has been installed. FQIS relevant maintenance completed, declared serviceable.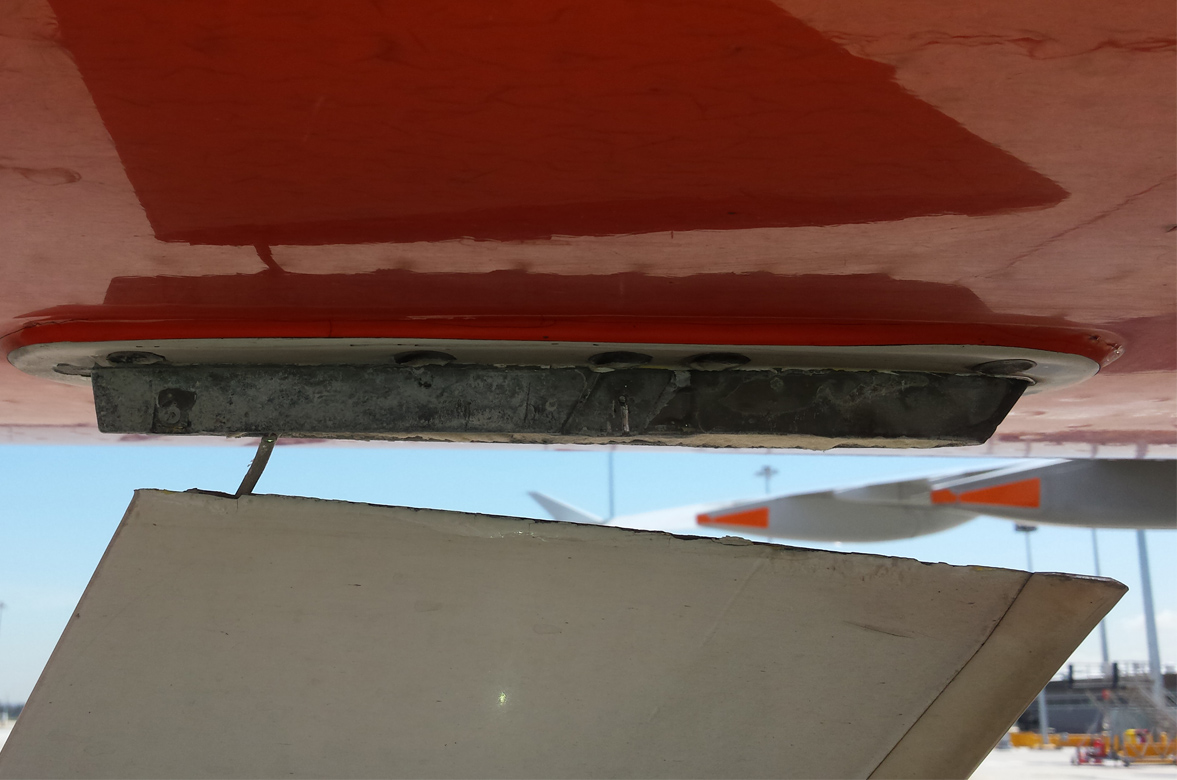 AIRBUS A321 231—ATA 2312 VHF COMMUNICATION SYSTEM—ANTENNA—Part Departed Aircraft. DR 611751133 (photo above)
During post-flight inspection, VHF 2 antenna found sheared off (from base plate) with no secondary structural damage evident. Crew reported no issues with VHF 2 during flight. Airbus notified.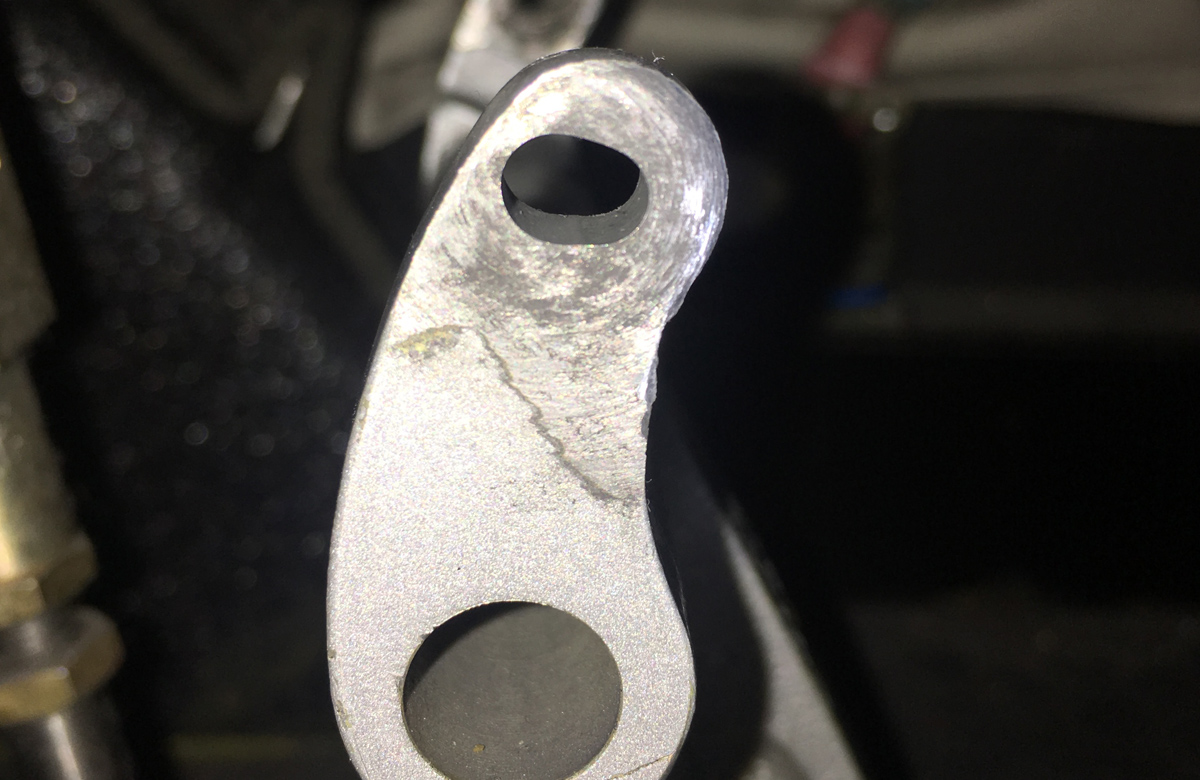 BEECH 1900 B200C—ATA 2720 RUDDER CONTROL SYSTEM—Rudder Pedal Arm—HOLE WORN ELONGATED. DR 611751147 (photo above)
Pilot rudder pedal arms elongated beyond limits. Pedal arms removed & replaced with new items.